The next generation Tata Safari could be delayed further, perhaps beyond the festive season and till the Auto Expo 2012, IAB has learned.
The Merlin was supposed to be launched earlier this year but changes to the product kept coming from rounds of customer feedback and it was more of starting out with something, gaining energy in the process, tempted to addressing more areas and doing it till satisfaction is reached. The project we believe started with minor mechanical alterations and a cosmetic overhaul, but several more revisions and briefs came about causing the lengthy delay.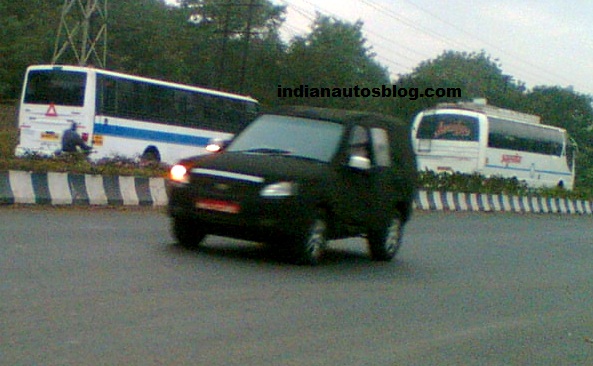 The Safari Merlin will go through an exhaustive re-skinning exercise and will sit on a platform created using certain parts of the Aria. The engine bay will not witness changes- the 2.2-liter DICOR engine producing 140bhp power and 320Nm of torque will carry on dwelling there. Powertrain changes might be simple alterations like a new flywheel and redone gear ratios. Changes made to the steering unit and suspension system will make it a better city car.
Parts of the dashboard will be upgraded with new materials and a moderately redesigned center console won't stimulate interiors. Whether or not to run the existing Safari alongside the Merlin is a pending call, but it is highly likely that the Merlin will serve as a replacement model than an addition to the Safari range.
Tata' not had the habit of launching many new products at the Auto Expo in the past. If the Merlin visits the Tata stall, chances are that it could be a display rather than a launch.
To view more spyshots, visit our earlier Tata Safari Merlin post.