Prima launched at RM 270,000; Xenon expected to retail between RM 60k - RM 80k.
Tata Motors has made a re-entry to the Malaysian market, with DRM-Hicom Commercial Vehicles, reports PaulTan.org. The brand launched the Prima truck, announced the Xenon pick-up for commercial use, and plans to locally assemble the Ultra truck from next year.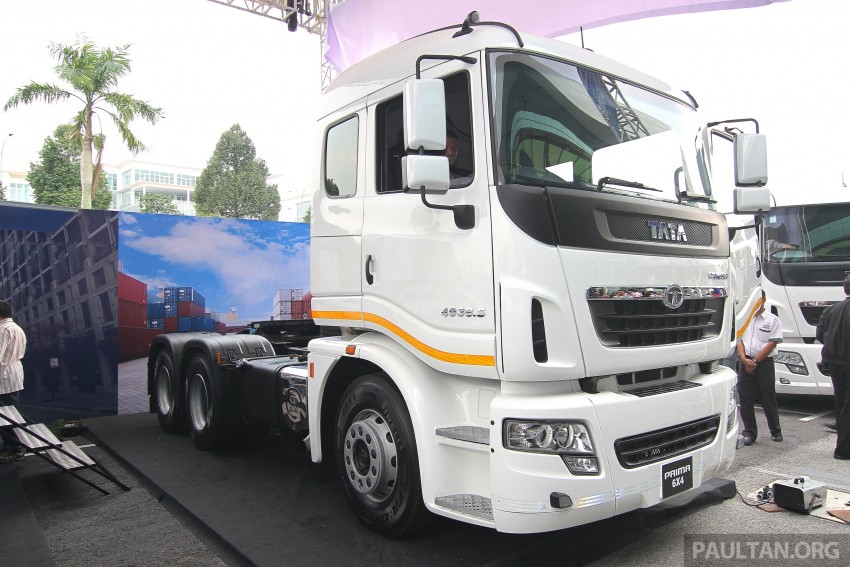 The Tata Prima will be available in two versions: 4038.S 4x2 and 4938.S 6x4, with the former priced at RM 270,000 (INR 46.23 lakh) and the latter at RM 320,000 (INR 54.79 lakh).
Powering the vehicle is an 8.8-litre Cummins diesel engine that makes 370 hp of power and 1,550 Nm of torque, which comes mated to 9-speed manual gearbox. The company is said to have received 17 confirmed orders for it already.
Also announced at the event was Tata Xenon pick up truck. The vehicle isn't officially launched yet, but when it does, is expected to carry a price tag between RM 60,000 and RM 80,000 (INR 10.27 - 13.7 lakh). Prices are to be announced next month, and six units of the Xenon were also made available for commercial use.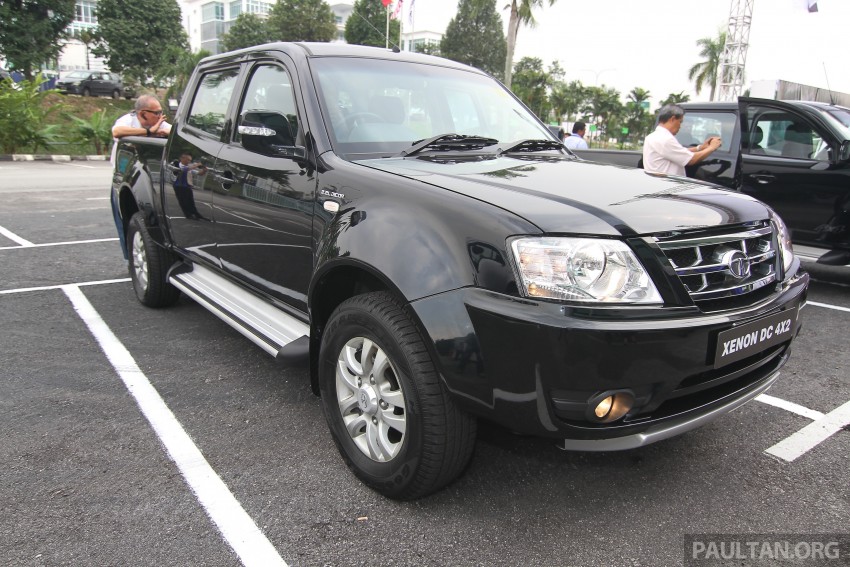 The pick up will be available in three body styles, has a 3,150 mm long wheelbase, comes with ABS, EBD, power steering and windows, front disc brakes, and rear fog lamps. Powering the vehicle will be a 2.2-litre diesel engine that makes 139 hp at 4,000 rpm and 320 Nm of torque between 1,700 and 2,700 rpm.
Body styles include Single Cab, which comes with a flat bed and load capacity of 1.2 tonnes. Space Cab offers a larger cab and a shorter loading bay. Double Cab offers a larger cabin with four doors and a longer equipment list with features like body coloured bumpers, LED turn signals on door mirrors, 16-inch alloys, etc.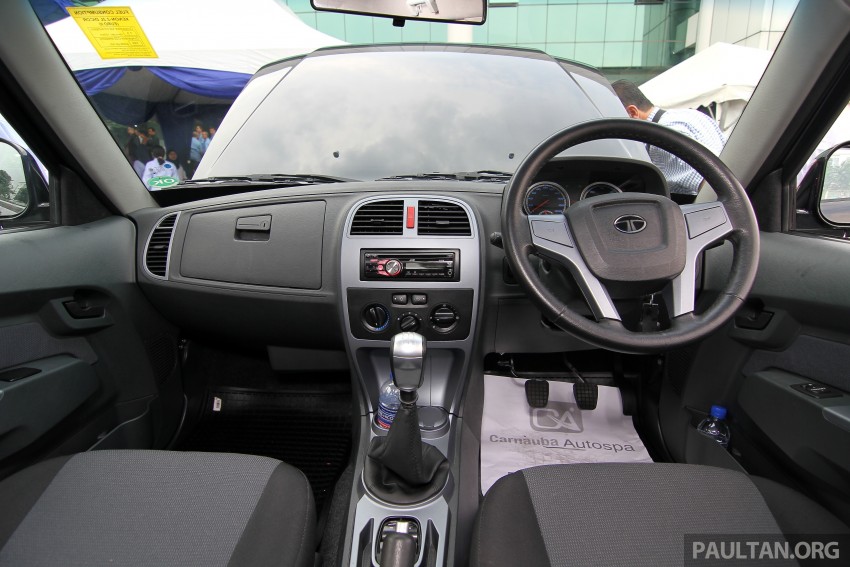 Also read: Tata Xenon, Prima, and Ultra to get AMT next fiscal
All versions except the Space Cab are available in both 4x2 and 4x4 configuration. There will also be a 2-year/40,000 km warranty.
[Source - PaulTan.org]