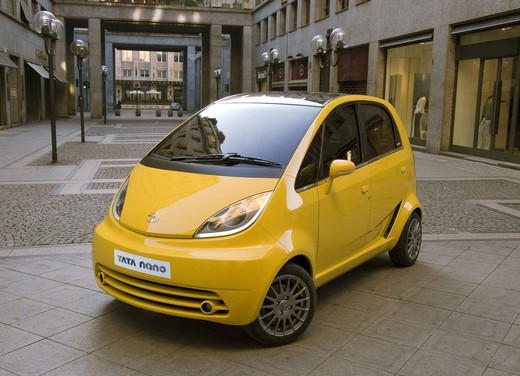 German auto major Audi recently issued a negative comment on the Nano's journey to Europe. Audi claims the Nano would find it very difficult to travel European roads mainly due to the stringent EURO NCAP (European New Car Assesment Program) safety regulations and the upcoming emission norms.
Tata Nano Europa New Image Gallery
The Tata Nano has been faced with difficulties since its inception; the design team toiled to meet all specifications, then followed by Mamata's opposition and now these unsolicited comments. Rival carmakers including Maruti Suzuki have been questioning the prowess of the Nano and its compatibility.
Audi AG Member of the Board (Finance and Organisation) Axel Strotbek-
Entering (by any model) the US and European market is very tough due to very stringent security and consumption regulations. Many Chinese carmaker had earlier tried to enter Europe, but could not as they faced problems
Asked if Nano could also face such difficulties in entering into Europe, he said: "Yes ... I don't think it will come here." Axel said that safety, fuel efficiency and emission norms are very important for the European customers, "which I am very apprehensive of getting in this price (Nano's price)"
Source- ET
Image Source- Infomotori