There is no denying that the Tata Nano you see in this spyshot appears to be smiling thanks to that front bumper with the larger air dam. It is in fact the same as the Nano spyshots we showed you earlier today.
No doubt that Tata is indeed working on something and it could very well be the diesel version of the Nano. Another interesting aspect is that there is zero camouflage on these prototypes which makes us think that whatever is coming up on the Nano, is coming soon.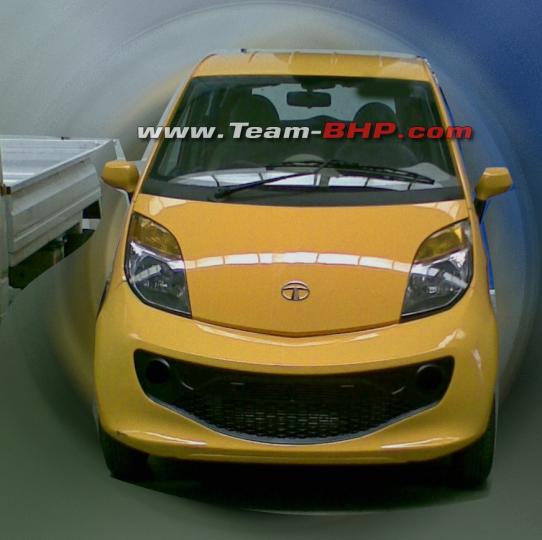 If this is the Tata Nano diesel, then expect an 800cc engine with a power output of about 40bhp on offer. The turbocharger would be made by Garrett. The Nano diesel could very well be the most fuel economical car in the country when it is launched. Tata could choose the 2014 Auto Expo to launch, or announce the diesel powered Nano. The upcoming Auto Expo would also mark the 6th anniversary of the Nano.
If this is not the Nano diesel, then it could be a more powerful petrol powered Nano. Equipped with an 800cc engine (we love to see a turbo/super charged version!), this Nano would cater to the performance seeking small car buyer. The Alto K10 would be a potential rival then.
So what is this Tata Nano's smile hiding??
[Image from Team BHP]