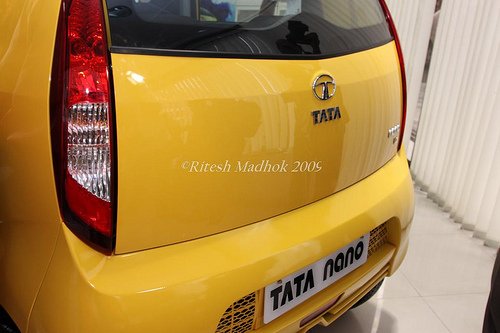 Tata Nano diesel will be easier to drive, but costs more
After completing the task of designing one of India's most fuel efficient petrol engines, Bosch now has the diesel sipper ready for transplant into the Tata Nano.
Bosch calls the diesel engine "CRS 1.1" where CRS stands for Common Rail System. Sources close to the engine's development say it displaces 650-750cc making it the world's smallest CRDI engine. The petrol engine on the presently running model displaced 623cc.
Another report in the media reads the Nano's diesel engine will have a single cylinder and produce 25-30 hp but much more of torque making it easier to drive in the crowded Indian metros.
Bosch supplies front and rear drum brakes, the starter motor, alternator and the fuel injection system for Nano.
According to the company's press release issued at the start of the Auto Expo -
India is witnessing a strong increase in demand for diesel engines. There are several reason for this rise in popularity. The diesel consumes 30 percent less fuel than gasoline engine, while common rail technology reduces the pollutant emissions of diesel engines, thus making it possible to meet strict emission standards.
Production of the diesel variant, according to a source, begins in the third or final quarter of the following financial year.
Tata Nano Image Gallery
If you cannot view the slideshow above, visit the Tata Nano Image Gallery directly.
Source - DNA Money and BS Motoring