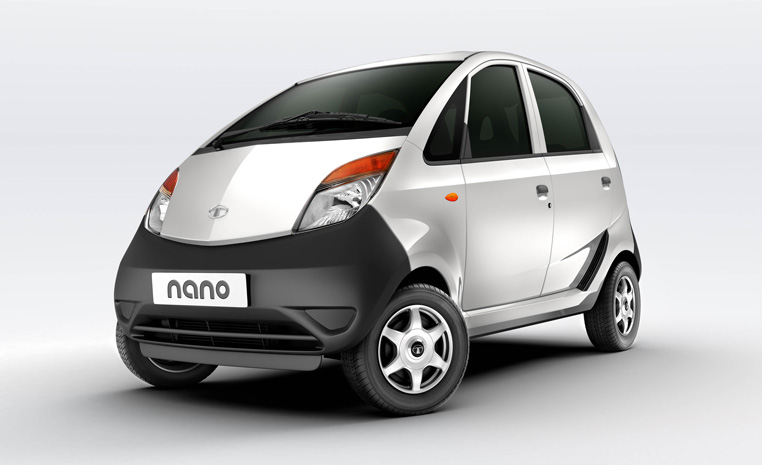 Tata Motors announced 500,000 booking forms of the Tata Nano has been sold by the company through its 30,000 outlets in the country. The booking forms which are available till midnight April 25 in dealer showrooms trading Tata products, have sold enough to generate U.S.$3 million for the company.
One can purchase booking forms for 300 rupees (USD 6) in outlets which deal not only with cars, but other Tata products such as watches and clothing line. The booking was pronounced open on the 9th of this month while forms were made attainable to customers from the 1st.
As soon as the deadline is arrived on the 25th, 100,000 winners will be picked randomly by a computer and the cars will be distributed starting from July.
Tata Motors has tied up with a handful of financiers such as SBI, Tata Motor Finance, ICICI Bank, Axis Bank and Punjab National Bank to make the booking and financing easier.
With about 6 days remaining, we can expect the tally anywhere from 750,000 to 100,000. That's about $4.5 million to $6 million revenue just through the booking forms!
U.K's leading newspaper, The Daily Telegraph reported just after three days of activity that 51,000 forms was unenthusiastic and termed the Nano's debut "poor." My English friends, you can safely rewrite that now.
Source- Business Standard
Information to our new readers

-
Indian Autos Blog has been covering the Tata Nano since its inception, and terribly confident of having covered the car closer than any other blog or magazine. Indian Autos Blog has hosted exclusive Nano images, exclusive Nano information, was invited for the Nano's launch/Press conference and had the opportunity of driving the Nano last week. Visit our Tata Nano category for more information.