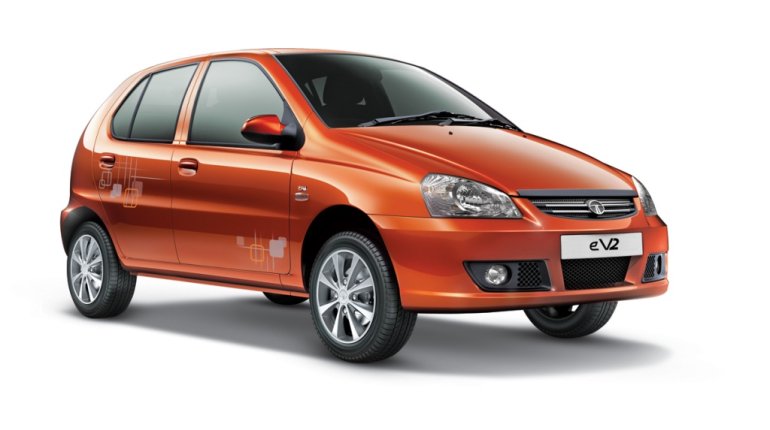 The Tata Indica eV2 test drive report on BSMotoring.com contains surprising details and insights into the vehicle. One would assume the eV2 is just an Indica delivering more mileage. Let me tell you that's not completely right.
BSMotoring has listed out technical changes on the Indica eV2 such as
1) The front-end of the car has been reworked. The nose is now aerodynamically favorable. The air flow around front end is notably smoother.
2) The brake calipers have been redesigned for smoother and more efficient air passage. Computational Fluid Dynamics (CFD) software was used to design the caliper and the actual car was put through wind tunnel tests to get it right.
3) The vehicle's tires have changed as well. Tata' switch to low-rolling resistance rubber delivers better fuel economy as rolling friction is less. The wheel and tire weigh less thereby reducing unsprung mass of the vehicle.
4) The bearings on the suspension have also been changed to work with the new tyre-wheel configuration.
5) As expected, the DICOR engine has been tuned to meet BS4 emission norms. ECU remapping and the injection systems have seen revisions.
6) To protect the starter motor, the engine cranks only if the clutch is engaged.
Head over to BSMotoring.com to read all the other details including a drive report.