The past year was a terrible one for Indian automakers. The growth in the automotive segment was hampered due to erratic fuel policies, rising interest rates and changing market scenario. While the industry expected the growth percentage to be over 10%, it was a little over 2%.
[Left - We spotted the Tata Nano CNG testing near Pune last month with a new bumper; Right - Ashutosh Paranjpe sent us this image of the Nano CRDI from Pune last year]
The biggest hit was taken by Tata Motors as the Indian automaker lost both market share and market position. But under the helm of Karl Sylm, Tata Motors is undergoing a transformational phase to prepare for a brighter future.
Tata Motors has had very few new products in the last four years and the first step in the revival strategy is to introduce freshness throughout the lineup.
Tata Nano Diesel
The most promising product from the Tata stable will be the Nano diesel – quite possibly the smallest and the cheapest car with a diesel engine in the world. It is expected to be powered by an 800cc motor with a generous fuel economy of 35+ kmpl. The estimated price tag is upwards of 3 lakhs.
Tata Nano facelift
Continually improving the Tata Nano platform, the automaker is expected to bring an updated version of the Nano in the coming months. It will feature revised front and rear bumpers, a revised tail lamp cluster and an incorporation of a hatch that can be opened for easy storage.
Tata Nano CNG and 800 cc
Tata Motors is conducting road tests of the Nano CNG variant, it is expected in mid-2013.
Tata Manza/Vista CS
Tata Motors believes that the sub-4m segment is important, attractive and is focused on it. The Manza/Vista CS can borrow powertrains from the Vista - the 1.2L SAFIRE petrol engine and the 1.3-liter Quadrajet engine will fit in nicely, giving them the excise benefit for small cars. We don't have exact confirmation on the timeline, perhaps using the Auto Expo, where the country's first compact sedan (Indigo CS, Auto Expo 2008) was launched, can be the ideal location and time to showcase the new generation compact sedan?
Automatic gearbox for Aria and Safari
The rise of automatics has forced manufacturers to bring their DCT, CVTs and torque converters to India. Tata Motors is working with ZF to develop a six-speed torque convertor for the Aria and the Safari. A concept version of this technology was presented at the 2012 Auto Expo in New Delhi
[Left - Tata Aria AT Concept from the 2012 Delhi Auto Expo; Right - Tata Vista D90 XTreme Concept from last week's unveiling at BIC]
India's first diesel automatic hatchback
Despite being a nation that is increasingly favoring auto boxes and diesel cars, we don't have a single diesel hatchback with an automatic gearbox. According to sources, Tata Motors plans to change that by bringing out a diesel Vista paired to an auto box. This will not be a six-speed torque convertor taken from the Aria but a bespoke five-speed box for smaller Tata cars.
A 'Scout' version of the Tata Vista D90
Inspired by the Skoda Fabia Scout, Tata Motors plans raise the Vista hatchback. The automaker presented a concept version of this idea at the D90 launch in New Delhi last week. Tata Motors is currently garnering feedback for the acceptability of this concept. If it gets a green light, it will be a stop-gap arrangement until a new compact SUV is developed.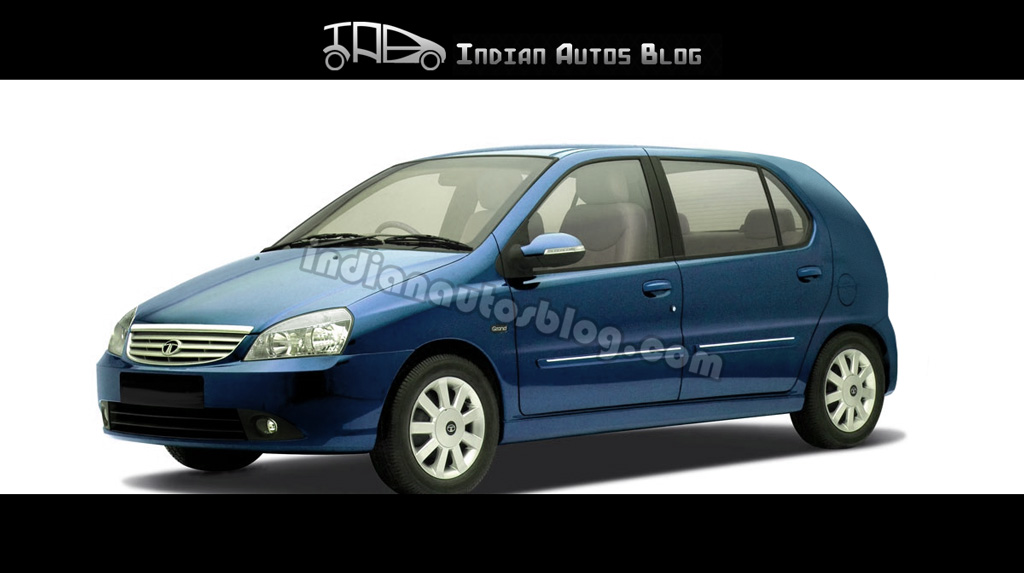 Other products such as a compact SUV and a mini Aria are also speculated to be under development. Unfortunately, no official information is available right now on these new products.
Ranjit Yadav, former country head of Samsung India and Neeraj Garg, ex-director of Volkswagen have been brought in to direct Tata Motors forward. This new team might be the last resort Tata Motors has to truly become a global automaker.
[Source: BSMotoring.com]