Tata Motors' Pune-based Engineering Research Centre (ERC) has developed a new 3.0-liter four-cylinder CRDI engine, Autocar Professional is reporting.
The new engine has been developed with the objective of weight reduction, compliance to future emission standards, and achieving higher fuel economy. The powertrain is still a prototype and the end application has not been decided specifically.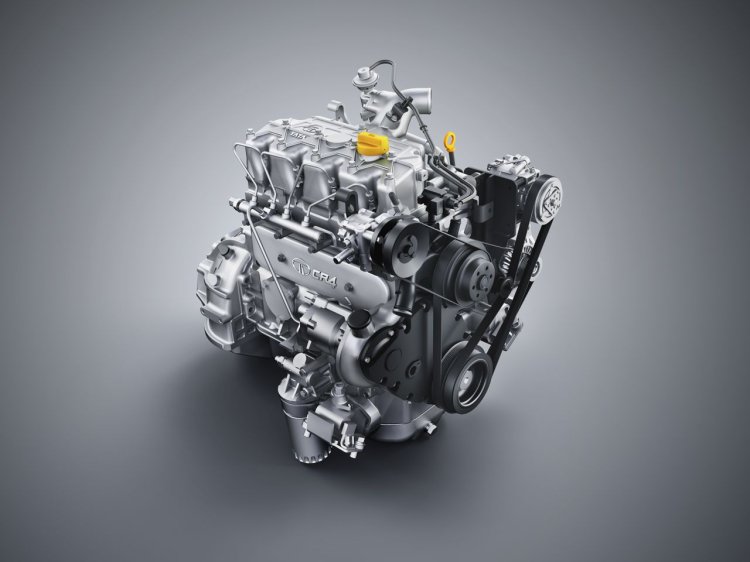 The first area to look at for potential deployment are vehicles that already use a 3-liter engine. These include the Sumo Gold, EX pickup, RX pickup, Xenon and the 407 pickup. Previously, the Safari used a 3-liter DICOR motor before switching over to the 2.2-liter DICOR. The upcoming Tata Ultra 614 also uses the same engine, making it the largest beneficiary of this motor.
On the Sumo, the 3-liter CR4 engine returns a mileage of 15.3 kmpl, and the new unit, one assumes, would consume much less fuel.
At the 2014 Auto Expo, the company had showcased three new engines - a 3.8 SGI (sequential gas injection) TCIC CNG engine, a new 5-liter dual fuel (diesel, CNG) engine, and a 0.8-liter twin-cylinder all-aluminium turbocharged CRDI engine.
Prior to the Auto Expo, the fourth new engine showcased by Tata Motors was the 1.2-liter 'Revotron' turbo-petrol engine that would be used on the upcoming Bolt and Zest.
[Source - Autocarpro.in]