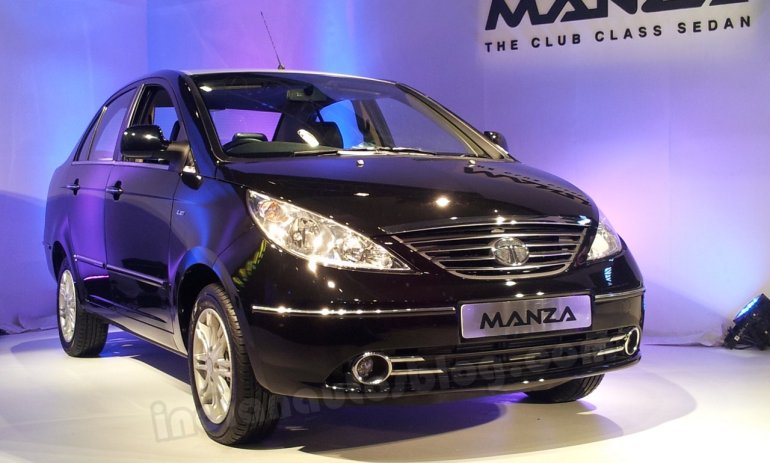 The Tata Manza has been brought back to the car buyer's radar with the introduction of two irresistible offers.
Firstly the prices of the diesel variants have been revised to a great extent. The entry level diesel variant has just got cheaper by almost Rs. 50,000!
While that manages to catch your attention, here is the deal clincher. Tata Motors has introduced a scheme called the Club Class Buyback Assurance wherein the buyers of the Manza would be offered 60% of the purchase price if they decide to turn the car in after 3 years! Yes we know that is hard to resist!
Tata Motors passenger car sales had been appalling in the last few months and the company is stepping up its game by offering huge discounts. The move would definitely hurt the operating margin but the company thinks that is the price to pay to prevent the inventory pileup.
The Tata Manza Club Class sedan comes as a value for money family car with impressive first in segment features like plush Italian leather seats and touchscreen multimedia infotainment system. The Manza is spacious and rides well too.
The sedan has the popular 1.3 litre Quardrajet (Fiat's MultiJet) diesel engine which puts out 90 PS. The only reason which puts off the potential buyers is perhaps the styling which falls short of what is contemporary.
However the buyback assurance and the hefty price slash is expected to bring in volumes to the table. As we mentioned many times earlier, the company's future is largely dependent on the next generation Manza and Vista.
Revised Prices of the Tata Manza Quadrajet (ex-showroom Delhi)
Manza base - Rs. 5.99 lakhs (old price - Rs. 6.49 lakhs)

Manza LX    - Rs. 6.54 lakhs (old price - Rs. 6.93 lakhs)
Manza VX   - Rs. 7.19 lakhs (old price - Rs. 7.55 lakhs)
Manza EX    - Rs. 8.14 lakhs (old price - Rs. 8.43 lakhs)