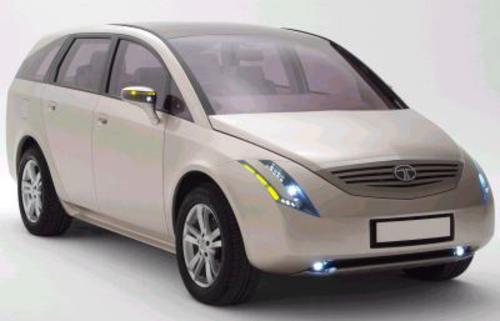 We had earlier carried an elaborate article about the Indicruz crossover indicating our expectations and we also predicted that it will be launched here in 2009, which was bang-on. The Indicruz is based on the Vista platform for which Tata had invested Rs 1700 crore in. The car will slot in between the Sumo Grande and the Tata Safari and is expected to cost from 7 lakhs to the fully loaded model going upto 11 lakhs.
The Indicruz will offer stiff competition to the successful Toyota Innova, Chevrolet Tavera and the soon to be launched Mahindra Ingenio. It is likely to be available in many variants including an 8-seater variant. You can safely expect modern engines in the form of a Dicor 2.2 VGT and a petrol too, possibly sourced from Fiat. considering the petrol engine that features on the Safari is an unacceptably thirsty unit.
The vehicle will share parts with other Tata products. Tata will want to position this car as a true all-rounder. You can safely expect abundant power, comfort (Tata cars are generally very comfortable) and all sorts of features. A fiat sourced 1.9 MJT with 120/150bhp cannot be ruled out either and neither can an Auto transmission. Also on the cards is a 4WD version that will be able to handle some day to day off-roading and thats about it. So another winner in the making? We really can't say. But the sales charts will once it hits the market next year.
Source : Wheels Unplugged