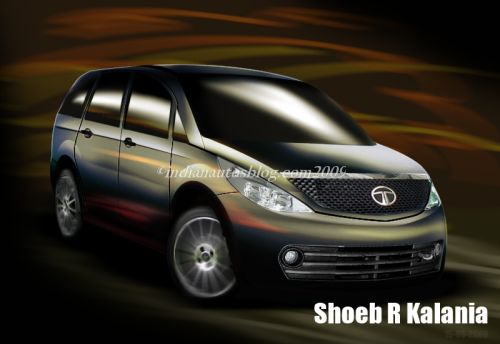 The Indicruz crossover debuts at the Auto Expo next month
Talking to the Financial Chronicle, Utility Vehicles head of Tata Motors confirmed expensive features on the upcoming Tata Indicruz like airbags, cruise control and automatic climate control.
Some of the mentioned features are absent in the current Tata line-up indirectly indicating this could be Tata's most expensive vehicle manufactured till date.
The Indicruz MPV has been spotted during cold weather testing earlier in 2009. It has also been snapped when running its routine tests in the UK, where some of the car's development took place. The vehicle will be launched during the Auto Expo next month.
He added that the Tata Indicruz will be positioned to compete with the Chevrolet Captiva and Honda CR-V. Priced much lower, we think the Indicruz will compete with these expensive SUVs in terms of looks and features.
The vehicle will be at least 20% more expensive than the Sumo Grande Mk2 launched last week adds the report.
Source - Financial Chronicle