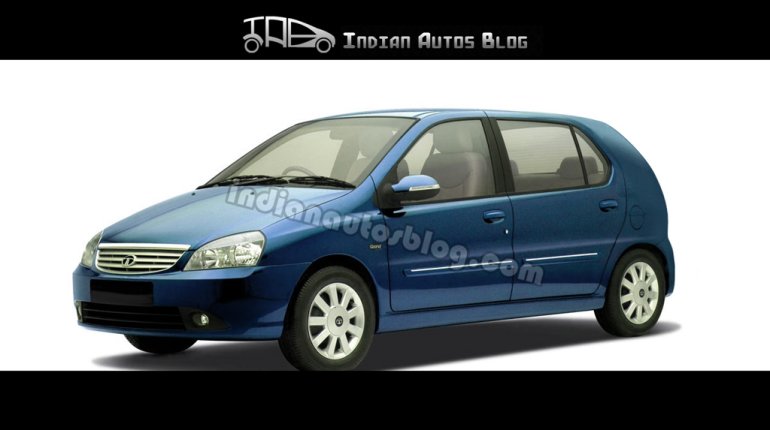 Regularly over the past two years, we have been excited about the prospect of the Tata Indica XL, an enlarged version of the normal Indica that was first spotted by IAB back in November 2011.
We caught up with Mr. Amit Sagar, head of Indica product group to find out more on this interesting variant that is always testing.
Mr. Sagar clarified that the basic philosophy of the Tata Indica XL was influenced by the Indigo XL - a longer version of the Indigo sedan. It was to create a hatchback (and not an MPV as we speculated) that offers supreme leg space at the back.
The Indica XL was also an offshoot of the 'sub 4 meter' car craze that's hit Indian motown. But unlike other manufacturers who are trying to squeeze bigger cars into the four meter bracket, Tata Motors tried the opposite by expanding a smaller Indica (3,690 mm in length) to reach 4 meters. Unfortunately, it did not work out very well.
The added length brought several problems in the product. The turning radius increased making it difficult to maneuver in city conditions. Because of the added length, the cabin temperature control at the rear was a difficulty. Tata Motors had to fit a separate HVAC unit which increased the manufacturing cost.
Eventually, the final on road price of the Tata Indica XL started nudging the Vista's price. Understandably no one would be willing to pay such high price for an old design.
Tata Motors also conducted market research to find out the acceptability of an enlarged hatchback. The customer feedback was that beyond a point, the rear leg space stops being a purchase criteria. The Indica and Vista already have ample space at the rear and there was no need for further extension.
Owing to all these factors, Tata Motors has shelved plans to put the Indica XL into production.
Your thoughts?