Body built by an outside company.
A 23-seat bus based on the Tata LP 713 platform was showcased at the 2014 Indonesia International Motor Show (IIMS 2014). The top-hat of the bus is made by a coach builder.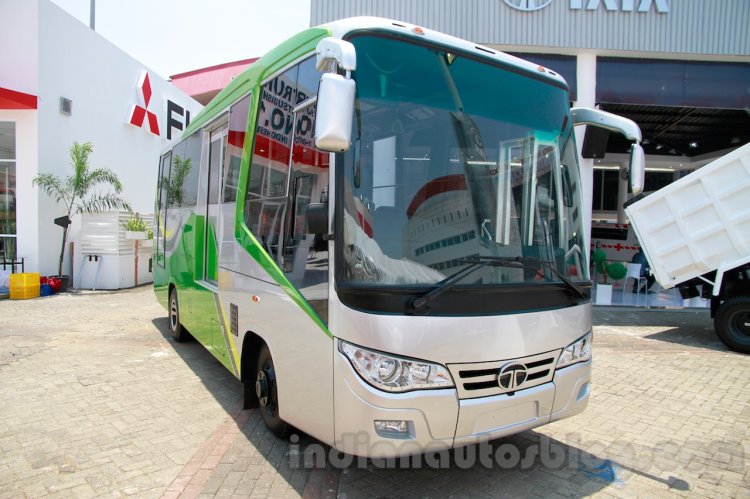 Seen in a dual-tone silver-and-green exterior color, the bus manages to look quite stylish. It gets two entry points, at the front and rear, and two emergency exits are seen on the other side.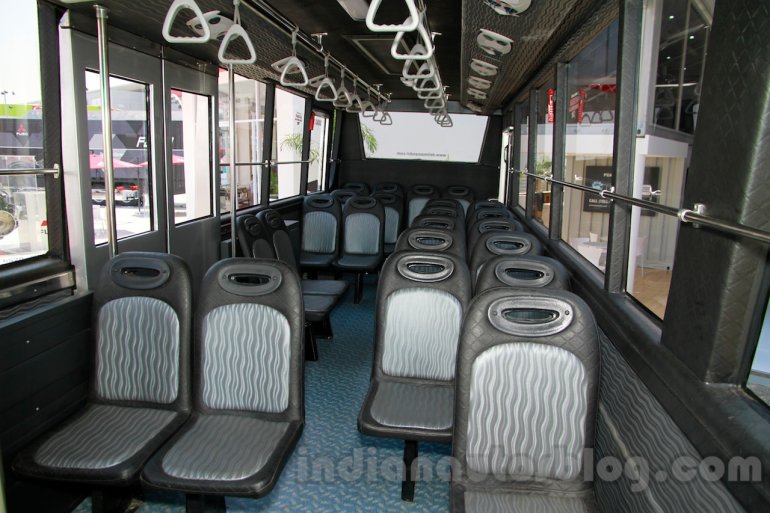 Inside, the bus has a seating capacity for 23 passengers, and judging by the design of the seats, it appears that it has been designed for inter-city travel rather than long distance journeys.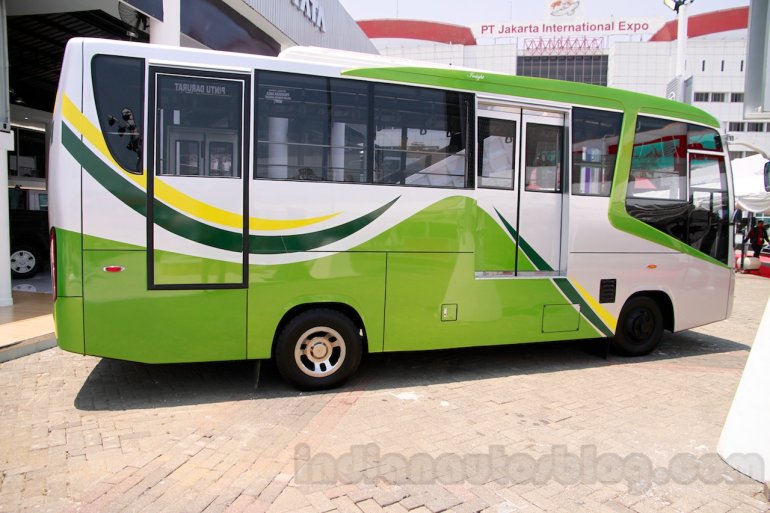 Power for the bus comes from a 5,675 cc six-cylinder diesel engine capable of producing 130 PS (128.17 bhp) and 416 Nm of torque. The transmission is a 5-speed manual. The bus can hit a top-speed of 112 km/h, and can access gradients as steep as 30 percent. It has a turning circle of 13.5 meters and gets power steering.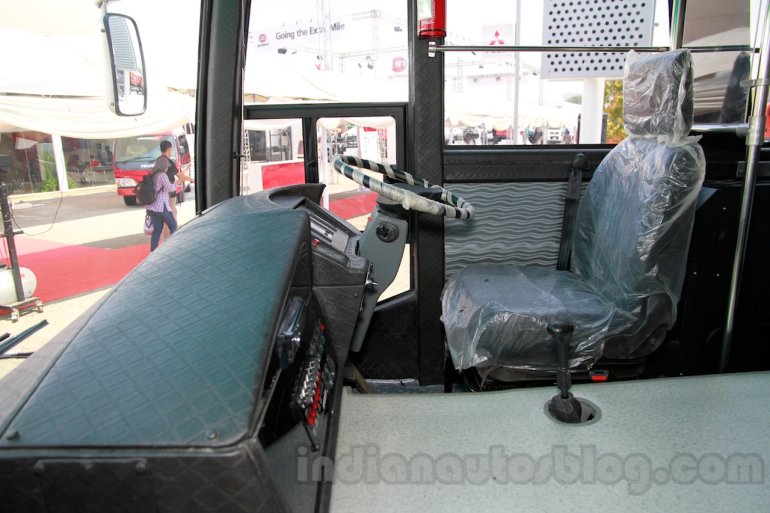 The LP 713 bus measures 7,125 mm in length, 2,092 mm in width and has a wheelbase of 3,800 mm. It's GVW (gross vehicle weight) is 7,700 kg, and could find application as a school bus, or a tourist bus.