All three models only have cosmetic upgrades.
At the Big Boys Toys Expo 2015 in Mumbai, Tata Motors is showcasing the accessorized versions of the Tata Bolt, Tata GenX Nano and Tata Safari Storme.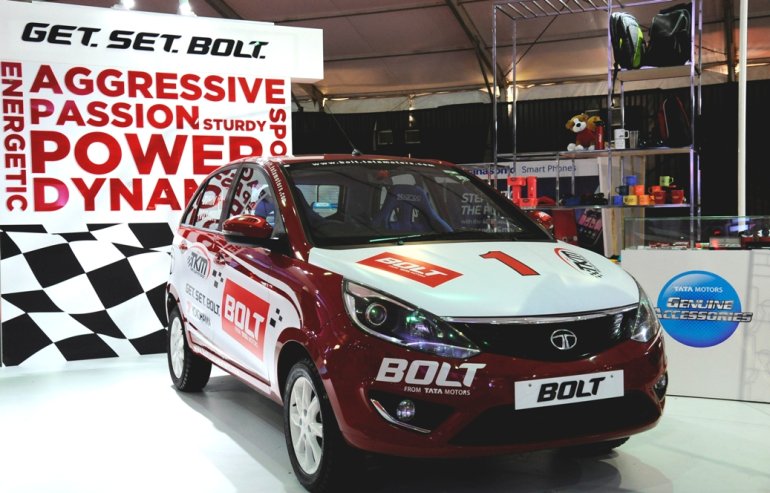 The Tata Bolt being showcased features Rally-focused accessories. It comes with 5 point safety harness for the seats, white multi-spoke alloy wheels shod with Rally tyres and Rally livery.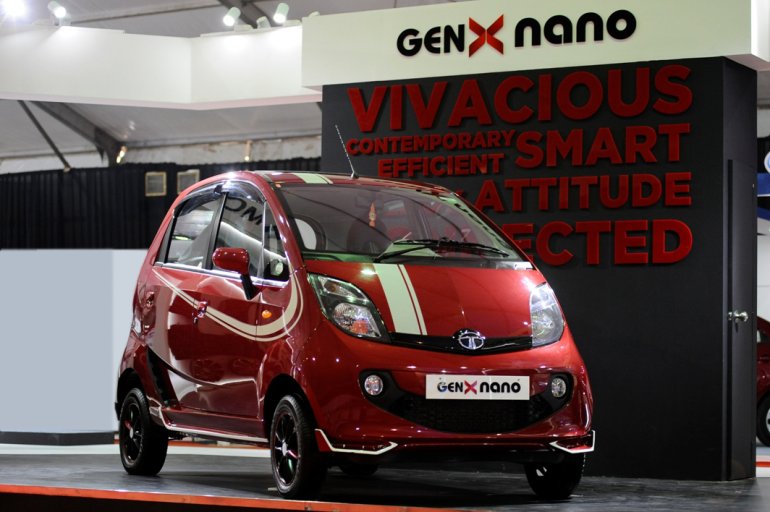 Showcased at the launch of the Tata GenX Nano, the fully accessorized GenX Nano Easy Shift comes with a sporty body kit that includes a roof spoiler, sunroof, body graphics and alloy wheels. Other features such as door visor, remote controlled hatch release, leather seat covers with cushions and seat carpets, are also present.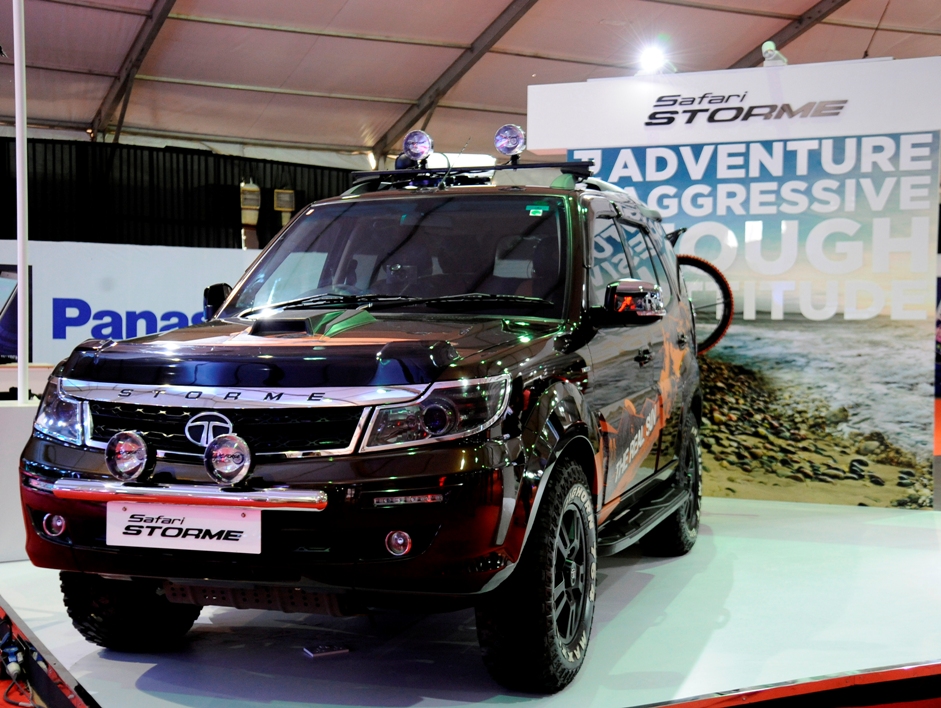 The Safari Storme is showcased as a bulked-up, rugged SUV. It comes with a hood scoop, hood deflector, Personal Navigation Device from Garmin, roof mounted foglamps, LED DRLs, tailgate-mounted cycle carrier, front bumper-mounted foglamps, car awning, additional chrome accents, rubber mats, exclusive seat covers and alloy wheels with mud terrain tyres.
Tata Bolt, GenX Nano, Safari Storme accessories showcased - Press Release
[Slideshare link]