Japanese newspaper Nikkei reports that Suzuki is taking hybrid powertrains very seriously and is working hard to put a Swift hybrid into production in 2013. Suzuki displayed a hybrid version of the previous generation Swift at an auto exhibition in 2009 and that prompted speculation of a production variant. We're not quite sure if VW has a hand in the hybrid hatchback' development that hits the Japanese market in about two years from now.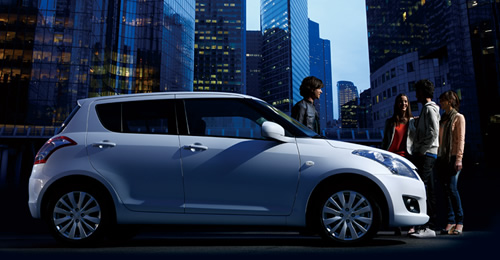 The Swift hybrid will be rechargeable at a household socket and will sport the costly and more efficient lithium-ion battery set. It offers 30 km range and is coupled to a small petrol engine, the displacement of which wasn't mentioned in the report. The Swift concept car shown in Tokyo 2009 used a 658cc gasoline engine powers the front-drive electric motor, which in turn produces 74hp at the front axle. The power from the engine will not be used directly to drive the wheels at any point. There were some weight saving measures in place like the light weight seats resembling an office chair. The normal Swift has a 4cyl 1.2-liter K Series engine on board.
The report adds that the hybrid variant will cost 500 thousand yen (about 2.8 lakh rupees) over the petrol model with export plans in place later in the decade.
Source - Nikkei via PaulTan.org