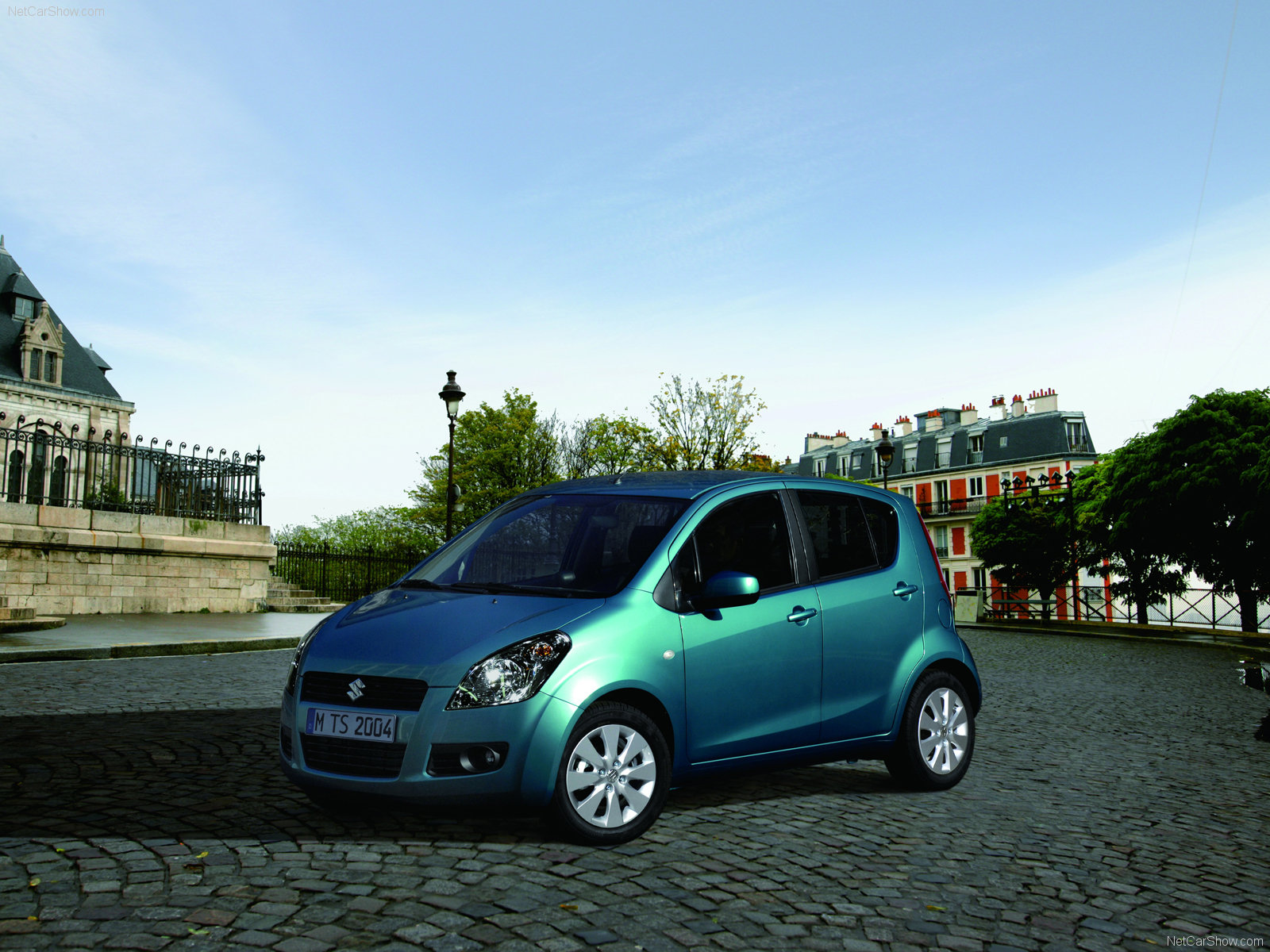 With the Maruti Suzuki Splash, a new fresh and exciting small passenger car, Suzuki Motor Corporation intends to gain a significant market share in the growing market for premium hatchbacks segment in India. The new flexible compact car combines the sportiness of Suzuki's successful model Swift with the technologies and immense know-how of the Japanese world market leader in the mini car segment. The Suzuki Splash is not the successor of any specific former Suzuki model, but a brand-new concept to satisfy the needs of demanding Indian customers in terms of roominess, compactness, modern design, aerodynamics, quality, driveability, performance and environmental friendliness.
Within this market segment, the car convinces with a relatively tall body (1.6 metres) based on the chassis from the sporty Swift. With its overall length of 3.7 metres and width of 1.7 metres it offers an amply tall and comfortable roomy cabin with sufficient legroom for adults on all seats. Its modern design leads to excellent aerodynamic efficiency and consequently to low carbon-dioxide emissions.
The safety equipment encompasses state-of-the-art features such as six airbags and an Electronic Stability Program (ESP®). It looks fresh, energetic, juvenile and emotional and thereby underlines the aspiration of its name Splash. Within the global growth strategy of Suzuki, the Suzuki Splash is already the fourth entirely new model within three years after the launch of Swift, Grand Vitara and SX4 which all embody Suzuki's unique 'Way of Life!'-philosophy. Wow!
The Suzuki Splash will make its worldwide debut at the International Motor Show in September in Frankfurt  last year. It will be available with two different petrol engines: a 1.0-litre, three-cylinder, 12-valve unit with maximum power of 48kW (65hp)(from A-Star), and a 1.2-litre, four-cylinder,16-valve unit with maximum power of 63kW (86hp). With these engines, low friction and plentiful flat torque delivery at low and mid-range speeds help to ensure good driveability across the rev range while promoting fuel economy and limiting CO2 emissions. Customers preferring a diesel engine can choose a proven 1.3-litre, common rail, 16-valve unit puts out a maximum power of 55kW (75hp). In light of the growing need for environmental compatibility, emissions of all three engines with 5-speed manual gearbox are between only 120g/km and 140g/km. The petrol engines were both newly developed by Suzuki Motor Corporation as next-generation power engines. The diesel engine will be produced at Suzuki's plant, here in India under licence from GM Powertrain Europe.
Suzuki aims to sell between 60,000-80,000 units per year. This should be easy as this car should be marketed properly. This is a more practical alternative to the sporty Swift.
IAB Comment- We say bring it on Maruti! Bring it in with all the options that the European customers are treated to. We Indians deserve nothing less.