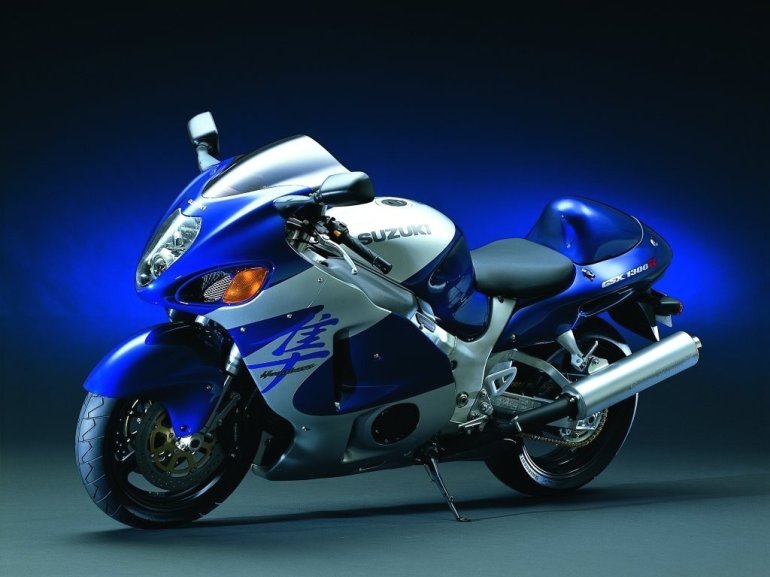 Suzuki Motorcycles India is looking to double capacity in two years even as it plans a series of product launches which includes the Hayabusa superbike. The company is planning to bring in 4 new motorcycles out of which 3 would be released this year.
Mr Atul Gupta, Vice-President (Sales and Marketing), outlining the company's future strategy says "In the next two years, we would like to have products that represent 75 per cent of the two-wheeler market. Our dealer network would also touch 500. Only then we would be a force to reckon with," The company is planning to raise its production capacity to 4 lakhs unit per year from the current 2 lakhs units.
Suzuki is also planning to bring in its 1,000 cc bikes like Hayabusa and two more in the premium segment.
And coming to the scooter market the company has only one model which is the Suzuki 'Access' and it competes with the Honda 'Activa' and TVS. The company said that it would not launch any new scooter models as it is finding it difficult to meet demand for its existing scooters.
Mr.Gupta further adds up saying "The market for our product is as much as 24,000 units a month. We have ramped up the capacity for scooters to 8,000 units from July onwards. By April we should be able to produce around 16,000 units monthly".
However the Japanese Auto maker is way far behind in the motor cycle market promises to increase its share in the motor cycle market drastically by the financial year 2010-11.
"The market for our product is as much as 24,000 units a month. We have ramped up the capacity for scooters to 8,000 units from July onwards. By April we should be able to produce around 16,000 units monthly,"
[ratings]
Vicky.in has gathered a set of awesome pictures of this awesome bike. You can check it out here