The 2018 Suzuki Jimny series has seen an overwhelming demand in Japan, its first market where the launch was held in July 2018. According to a report from Yahoo Japan, Suzuki grossly underestimated the demand for its all-new Jimny 4WD vehicles.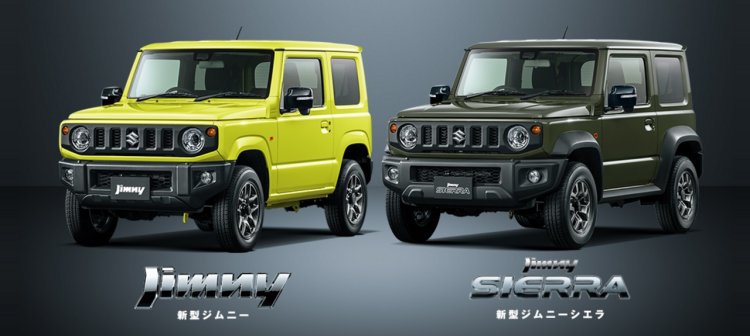 Suzuki had set a target of 15,000 units of the all-new Jimny for the first year of sales in Japan. Dealer sources have said that the 2018 Suzuki Jimny/2018 Suzuki Jimny Sierra's orders have exceeded the annual sales target. Orders have crossed 15,000 units within 30 days of the launch. Yahoo Japan says that Suzuki is not harping on the post-launch success, as customers and prospective customers would feel that they would have to wait forever to get their keys.
The previous generation Suzuki Jimny rolled out of the Iwata plant, while the fourth generation Suzuki Jimny's production takes place at the Kosai plant. Suzuki is considering increasing the production, but only next year, it is reported. Also, there's a risk involved in increasing the production right now, that the demand could drop after the launch phase.
The 2018 Suzuki Jimny is the kei car version meant for sales exclusively in Japan, while the 2018 Suzuki Jimny Sierra is its bigger, more powerful version not limited by kei car norms. The latter will ship overseas.
The 2018 Suzuki Jimny measures 3,395 mm in length, 1,475 mm in width and 1,725 mm in height. It employs the R06A 0.66-litre three-cylinder petrol engine that produces 64 PS and 96 Nm of torque. The 2018 Suzuki Jimny Sierra is 3,550 mm long, 1,645 mm wide and 1,730 high. It uses the K15B 1.5-litre four-cylinder petrol engine good that develops 102 PS and 130 Nm of torque.
Both versions have a 2,550 mm wheelbase. The Jimny offers 205 mm of ground clearance, while the Jimny Sierra offers a slightly higher ground clearance of 210 mm. Transmission choices are common to both: 5-speed manual and 4-speed automatic. A part-time 4WD system is standard.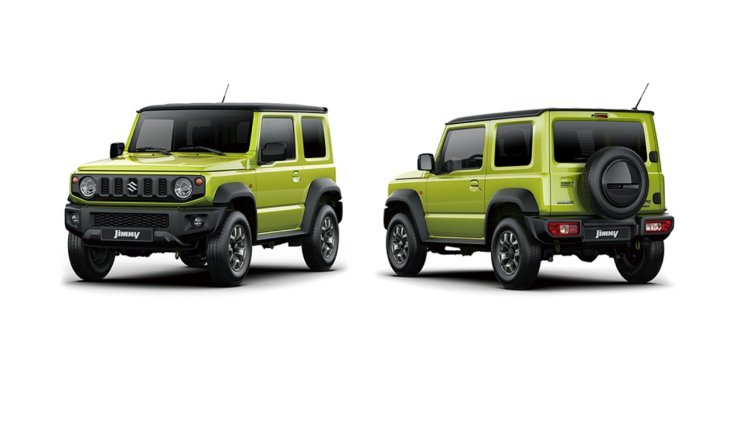 Also Read: This modified Suzuki Jimny is a Mercedes G-wagen's 'mini-me'
Maruti Suzuki does not plan to launch the fourth-gen Jimny. It doesn't see a place for the 3-door lifestyle vehicle in our market.
[Source: headlines.yahoo.co.jp]