Has proved to be popular in Japan.
The Suzuki Hustler 'kei' SUV which world premiered at the Tokyo Motor Show in November last year, is on display at the Thailand International Motor Expo 2014 that opened this morning. Suzuki had launched the mini crossover in Japan in December, began deliveries in January this year, and have already sold over 87,000 units, making it one of the most popular new launches.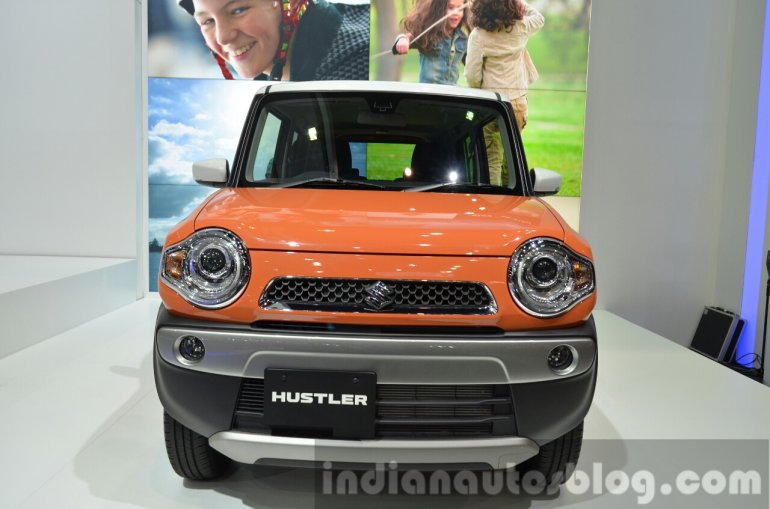 The Hustler, measuring 3.3 m long, 1.4 m wide and 1.6 m tall, is powered by a three-cylinder, 0.66-liter engine. On the cheaper variants, the engine makes 52 PS (51.28 bhp) at 6,000 rpm and 63 Nm of torque at 4,000 rpm, and is available with a five-speed manual transmission or a CVT. Launched in 2WD and 4WD configurations, the fuel efficiency for this engine is rated between 23.4 km/l to 28 km/l, while introductory prices ranged from 1.048 million Yen (INR 6.18 lakhs) to 1.334 million Yen (INR 7.89 lakhs).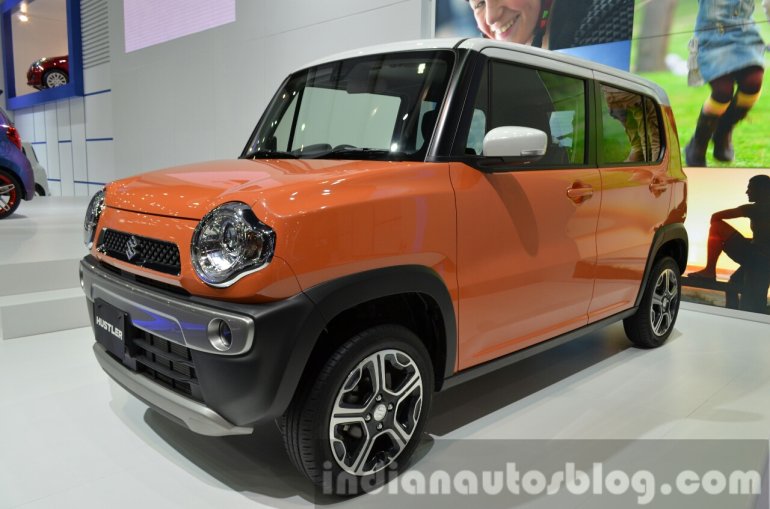 Deluxe variants of the Huster are available with the turbocharger, which makes the engine more potent at outputs of 64 PS (63.12 bhp) and 95 Nm of torque. Paired to a CVT, its fuel economy ranges from 25 km/l to 26.8 km/l depending on the type of drive.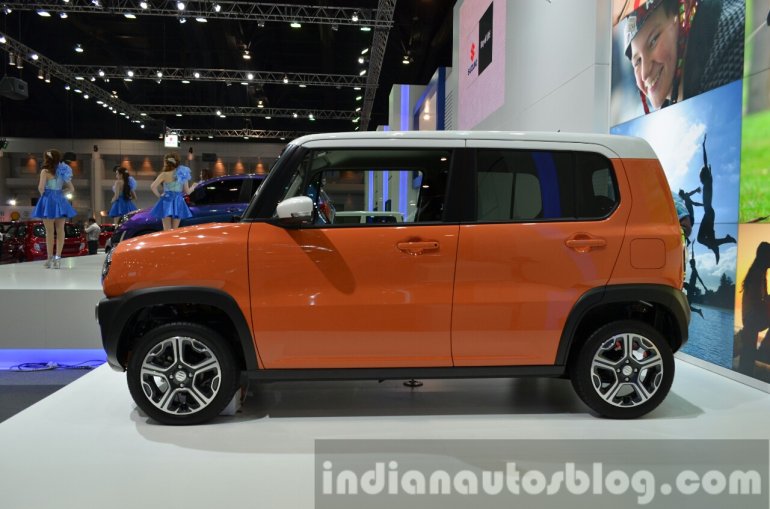 Prices of the turbo variants range from 1.295 million Yen (INR 6.77 lakhs) to 1.576 million Yen (INR 8.25 lakhs).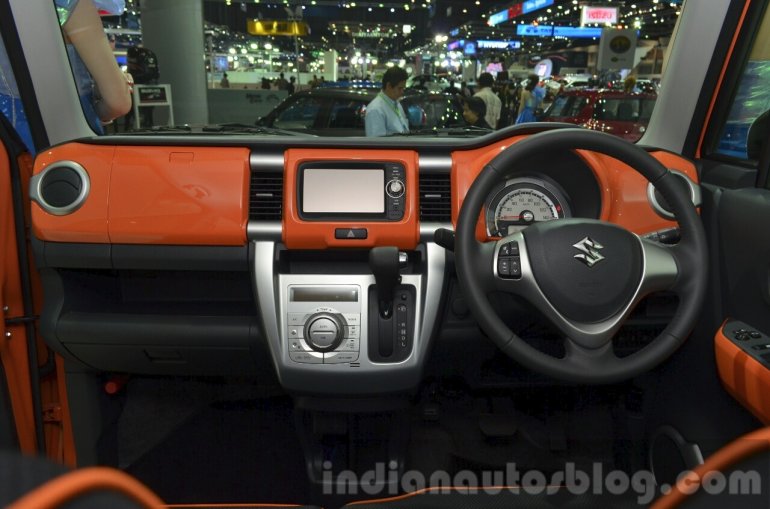 The customizable Hustler comes in 11 exterior colors, contrasting roof shades and with an optional interior that matches the exterior and interior colours.