It seems that all we've been doing for the last few days is reporting about crossovers. I mean what can we do, they are more popular than Barack Obama is on Twitter.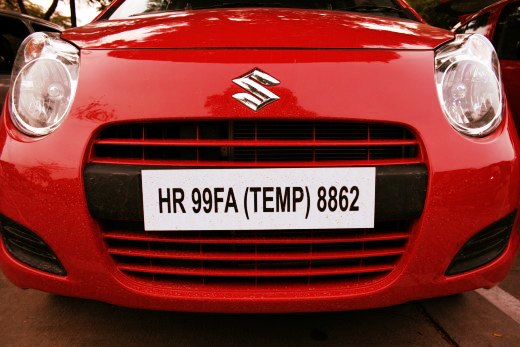 Everyone is creating some sort of crossover to make sure their product portfolio is complete.
The Paris Motor Show and Sao Paulo Motor Show saw a slew of crossovers taking center stage. Back at the 2012 Delhi Auto Expo, we saw the XA Alpha Concept, EcoSport concept and the Duster touch down, so we predict India's got the virus too!
Suzukifan reports that Suzuki is planning an onslaught of crossovers to take on the competition. The list includes –
C-segment Crossover – Although the SX4 is offered in a 4X4 variant, Suzuki has planned a full blown crossover for the C segment to compete against European compact cars such as VW Golf, Opel Astra, Ford Focus, Renault Megane and Peugeot 308. This new crossover will be the production version of the S-Cross Concept showcased at the Paris Motor Show. This new Crossover will not replace the SX4 crossover but will sell alongside it. It is slated to debut in 2013.
B segment Crossover – The XA Alpha Concept showcased at the New Delhi Auto Expo will enter production in late 2014. Because the XA Alpha Concept is a bit bigger than the current Jimny, Suzuki is in a conundrum of whether to use the Jimmy brand or not in countries where it is already popular.
A segment Crossover - Kenichi Ayukawa, a board member of Suzuki, has confirmed that an A-segment Crossover from Suzuki is scheduled for debut around 2014-2015 and will be limited to 3.55-3.65 meter in length. Suzukifan reports that this crossover will head to developing countries. Could this be an off-road version of the Wagon R or is it just the kei version of the Jimny Ayukawa saan is talking about?
Next generation Jimny – An all new Jimny (also known as the Gypsy in India) is planned for early 2014. If the XA Alpha is launched in India, we will not see the next generation Jimny on the Indian roads.
Next generation Grand Vitara – The Vitara recently received a small facelift in small markets around the globe. An all new Grand Vitara was planned for 2011 but unfortunately it is now delayed till early 2015. It is based on the Kizashi platform.
Suzuki certainly seems very upbeat with the whole crossover funda. However, small cars will still be the focus for its Indian subsidiary.
[Source: suzukifan.com]