NVIDIA Wheel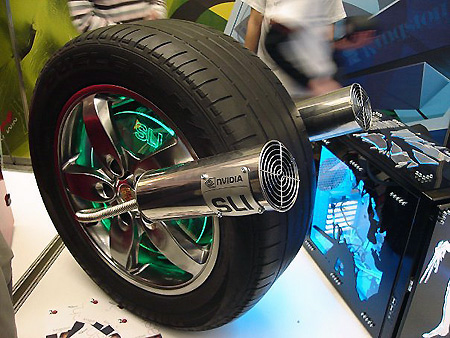 Has it come in your Wildest dreams of having a PC in a wheel? If yes then here is the reality. Here are these Auto Enthusiasts who are also experts in modifying Computers, have come up with something totally unique and out of this world-  A CPU built inside a Porsche Cayenne wheel.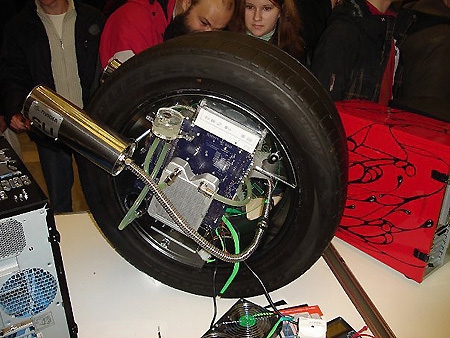 The PC is furnished with dual NVIDIA graphics cards in SLI, this Porsche Cayenne wheel PC performs much better than it looks. It comes with a funky Chrome muffler and LEDs. These are not for show as the chrome muffler is functional and acts as fan to cool the hardware system.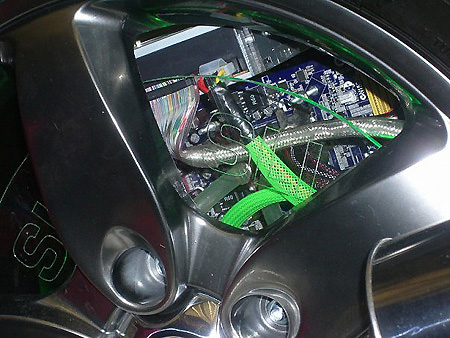 Alloy Wheel PC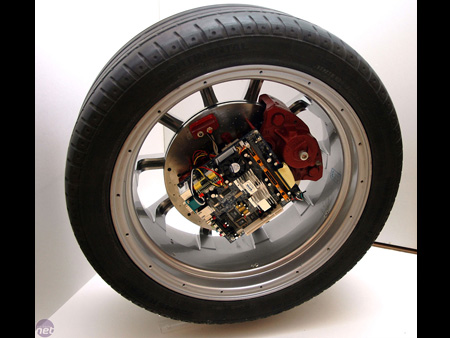 This Alloy wheel PC developed by Bit-Tech user which is equipped with disc brakes, red caliper, EPIA SP13000 LVDS motherboard/processor, 512MB of Crucial Ballistix memory, and a picoPSU.
The day when you can type a e-mail love note to the special one, while filling in your car tyres is not far and traffic jams may no longer be a waste of time.
Source- Techeblog