Days before its official launch on the 29th of March in Mumbai, the new Passat Bluemotion has been spied by Vikram Jayanath, a member NDTV Car and Bike Show Facebook page.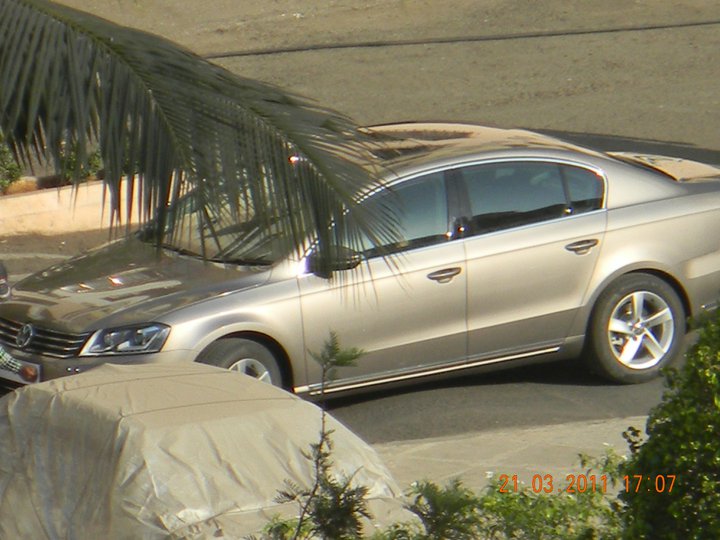 The new Passat is a cosmetic revamp of the older generation car featuring the same design language as displayed on the new Jetta, Touareg and our own VW Polo. The car features VW's trademark 'BlueMotion' technology which leading to higher fuel efficiency and lower emission.
The older Passat has not been a very a successful contender in the D Segment market and has always been dominated by the Skoda Superb and Honda Accord. The new Passat is expected to be very price competitive and will play the 'kind to the environment' card to attract the buyers. VW is also planning to launch a 'Think Blue' campaign to compliment the launch of the Passat.
We will surely get you all the action from the launch on the 29th of this month so stay tuned!
Source - facebook.com/cnbshow