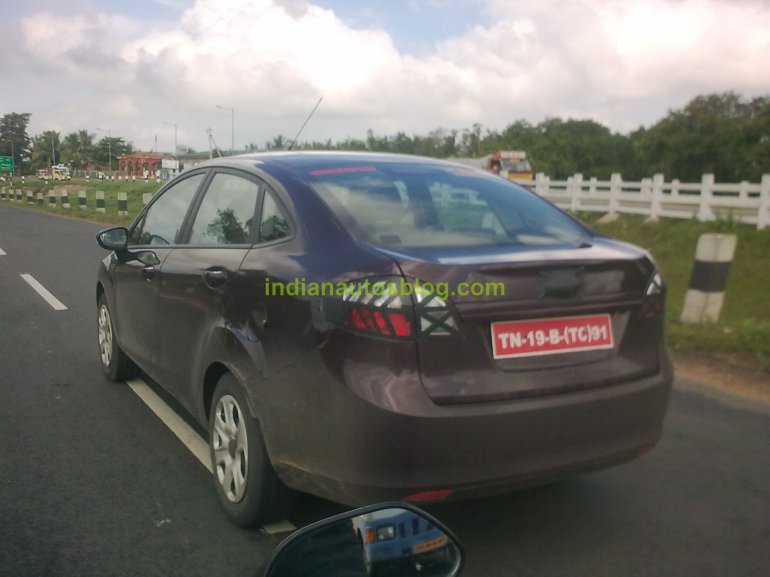 Our friend Rajesh who earlier mailed us pictures of the Euro Fiesta hatchback near the plant is at it once again. This time he has the full monty.
Spotted testing here is the Ford Fiesta sedan at 60kph, expected in India by April 2011 with a pair of 1.6-liter engines. In short, this is Ford's next product for India.
The petrol 1.6 will be high revving while the diesel 1.6-liter will be fuel economical and torquey. The more powerful 1.6-litre petrol engine produces 118bhp while the diesel is capable of generating 90bhp and 207Nm of torque.
Autocar India on its website claimed the Fiesta sedan will range from 6.8-7.7 lakh rupees. With slightly controversial styling, will people flock Ford dealerships for this new Fiesta? What's the fate of the current Fiesta once this appears on the market?
The Fiesta hatch could be another great addition, perhaps a 5.5 lakh to 6.5 lakh rupee price range for decently equipped models could make the i20 struggle for air.
It will be interesting to see if Ford will work on intensely localizing this Fiesta like the Figo.