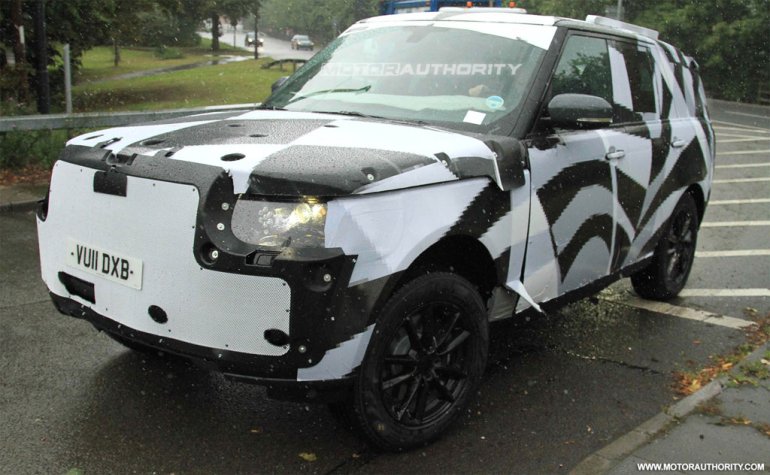 In a world where a lot of SUVs are dropping the quintessential boxy design of an SUV and adopting a sloping - almost coupeish profile, there is one car maker you can trust on to make big boxy SUVs forever – Land Rover. The Freelander, Discovery and even the Range Rover, as cool as they are, can hardly be called 'aerodynamic'.
So it comes as no surprise that the 2013 Range Rover caught testing by MotorAuthority is quite a boxy design. The new SUV (Codenamed L405) is expected to be based on a lightweight rivet-bonded aluminum chassis inspired by the current Jaguar XJ. The engineers have managed to knock of roughly 660 to 880 pounds by using lightweight materials. All of this weight saving will translate into high fuel economy figures.
The new Range Rover has a slightly longer wheelbase and a considerably lower roofline to make it more aerodynamic. The longer wheelbase should translate in better legroom. However, the power trains will be more or less similar to the outgoing model.
You can expect a naturally-aspirated and supercharged 5.0-liter V8s, as well as a pair of new turbodiesel units with power ranging from 260 to 510 horsepower. Tata Motors (the new owners of Jaguar-Land Rover) also want a diesel-electric hybrid engine for the new SUV to deliver 14 kmpl (that is astonishing for such a huge car)
Expected to go on sale in 2013, we can expect an India launch soon after the global one.
[Source - MotorAuthority.com]