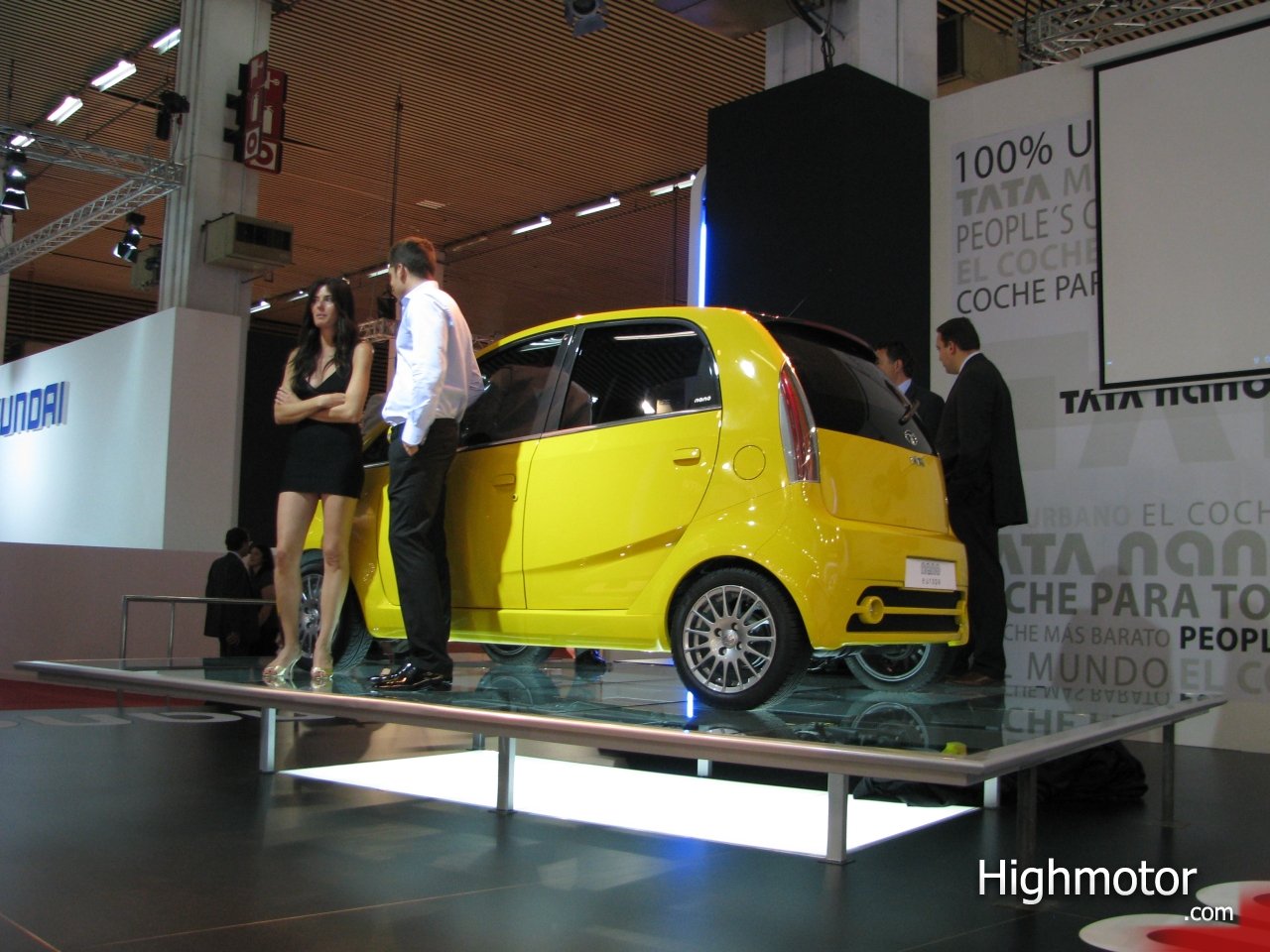 The curtains have come down on the Barcelona Motor Show 2009 however it is always relishing to view the cars and chicks concepts in an international car show.
Tata Motors takes part in the Barcelona for the first time ever and the intention is clear, they want as many Europeans to get an idea of who Tata is and what kind of vehicles they manufacture.
A little over two months ago at the Geneva Motor Show, they placed their range on a ramp and is predicted to visit several other shows including Frankfurt this year.
Tata Motors chose to exhibit an array of vehicles including the Tata Ace electric, but the stand out of the lot was the nope, not the Nano Europa, but the orange Indica Vista. It has orange stitching on the black dashboard, doors and seats! We love the continuation of the theme to the interiors. Will that ever make it to India? Oh Tata! you've got to offer this as an option to your countrymen.
Barcelona isn't spitting distance away from India so our friends at Highmotor who covered the show, have brought back some interesting shots from the Tata stall.
Tata Motors at the Barcelona Motor Show 2009