Mercedes has started teasing the Smart Fourjoy concept that will be unveiled at the Frankfurt Motor Show on Tuesday. An image was uploaded today on its official Facebook channel with the caption "#Sneakpeek: take a first look at the #design sketch of the upcoming smart fourjoy, forerunner of a new #smart generation. Stay tuned for more!"
The new concept serves as a precursor to the future products of the city car brand. As the name implies the design study is a four seater. From the teaser sketch it appears that either it lacks doors, or was removed to highlight the pillar-less shell.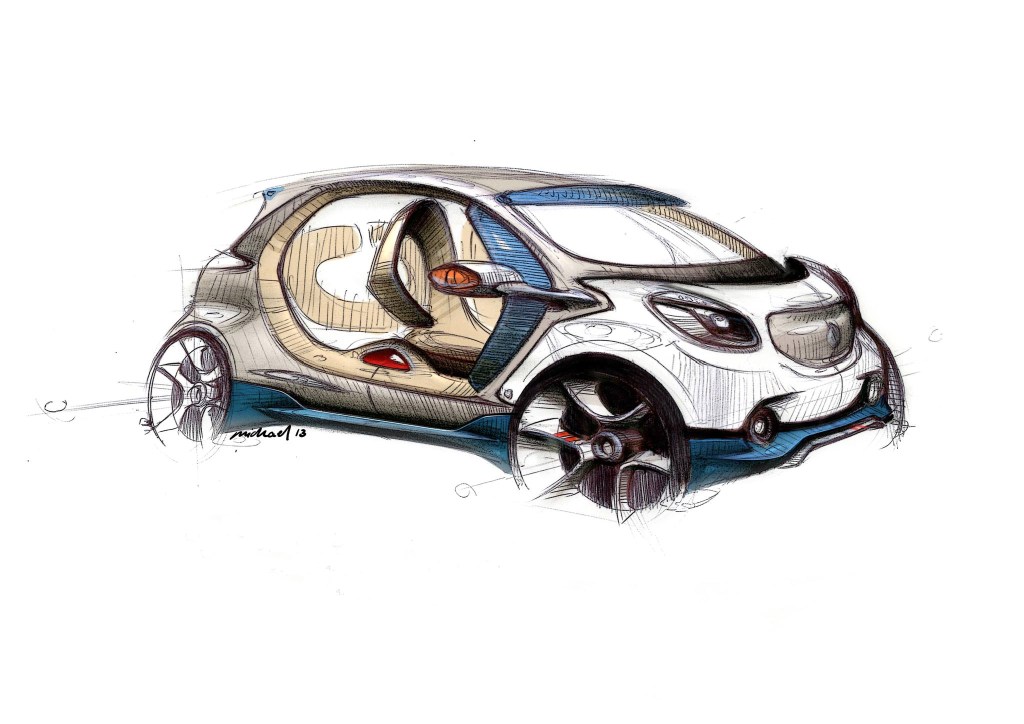 From the looks of it, the Fourjoy is an evolution of the Smart Forstars concept that was showcased at last year's Paris Motor Show. The car gets aggressive front fascia characterized by almond shaped headlamps and a prominent front grill. Muscular wheel arches and big alloy wheels underscore its bold stance.
Mercedes could also use this opportunity to showcase its electric powertrain technology. We know nothing about the new Smarts today, but further details are likely to trickle in during the course of this week. Stay tuned to IndianAutosBlog.com!