Smart brings portable kitchen on wheels.
Daimler's urban car brand Smart held the world premiere of the Smart forfood concept at the 2016 Bologna Motor Show last week. The concept, as its name suggests, features a portable kitchen in a Smart ForTwo.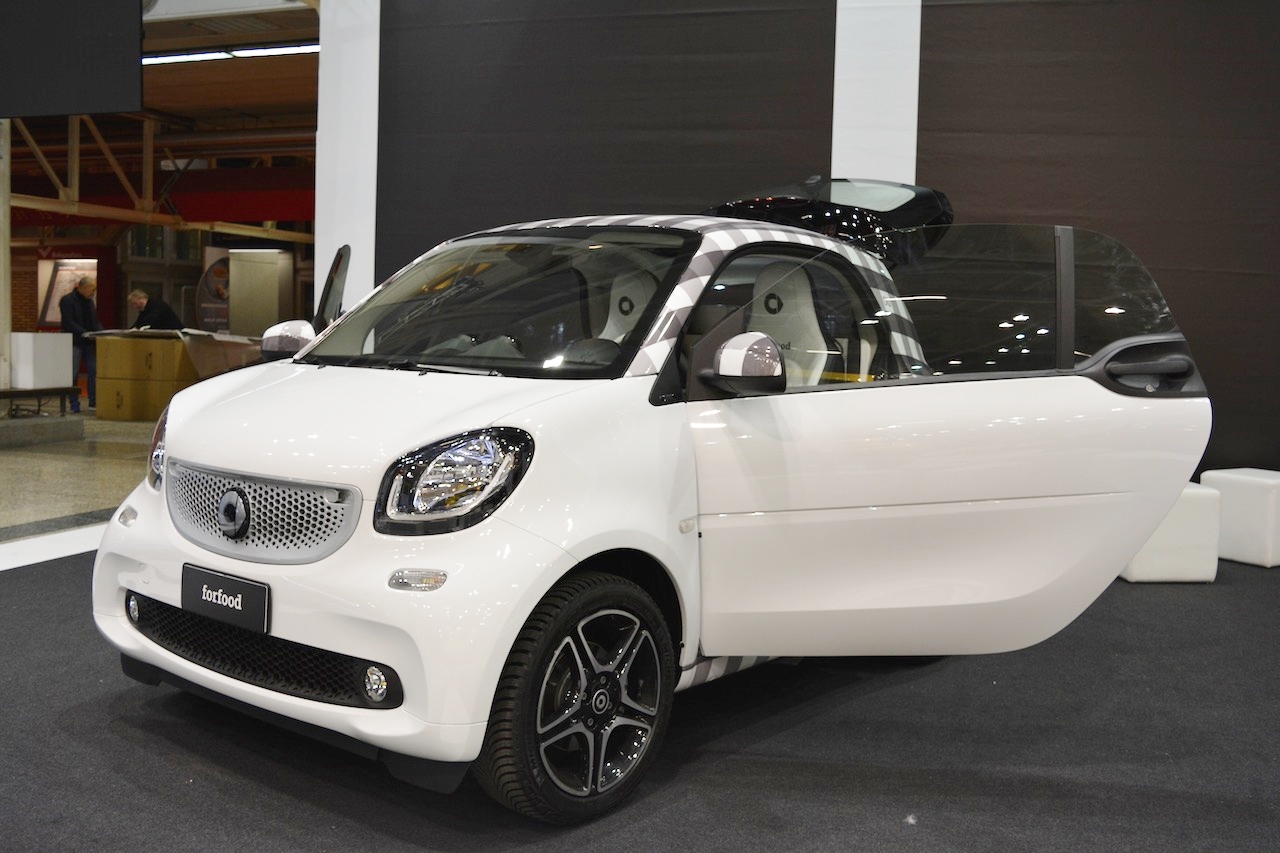 The Smart forfood concept has been created under the direction of the renowned chef Davide Oldani, who also happens to be the brand ambassador of Mercedes-Benz Italy and Lavazza, and by partnering with leading companies in food industry and special equipment, including Focaccia Group and Medici Style.
Just like a chef's special, the Smart forfood concept is unique, has all the essentials and sees a great level of attention to detail. The portable kitchen in the boot features an induction plate, a juice extractor, an espresso machine, a fridge, refrigerated bottle racks and designer cutlery and plates in the boot. The exterior and interior have been given some unique styling, with the latter featuring white seat covers with cutlery theme. D'O branding of chef Davide Oldani's restaurant can also be seen around the car.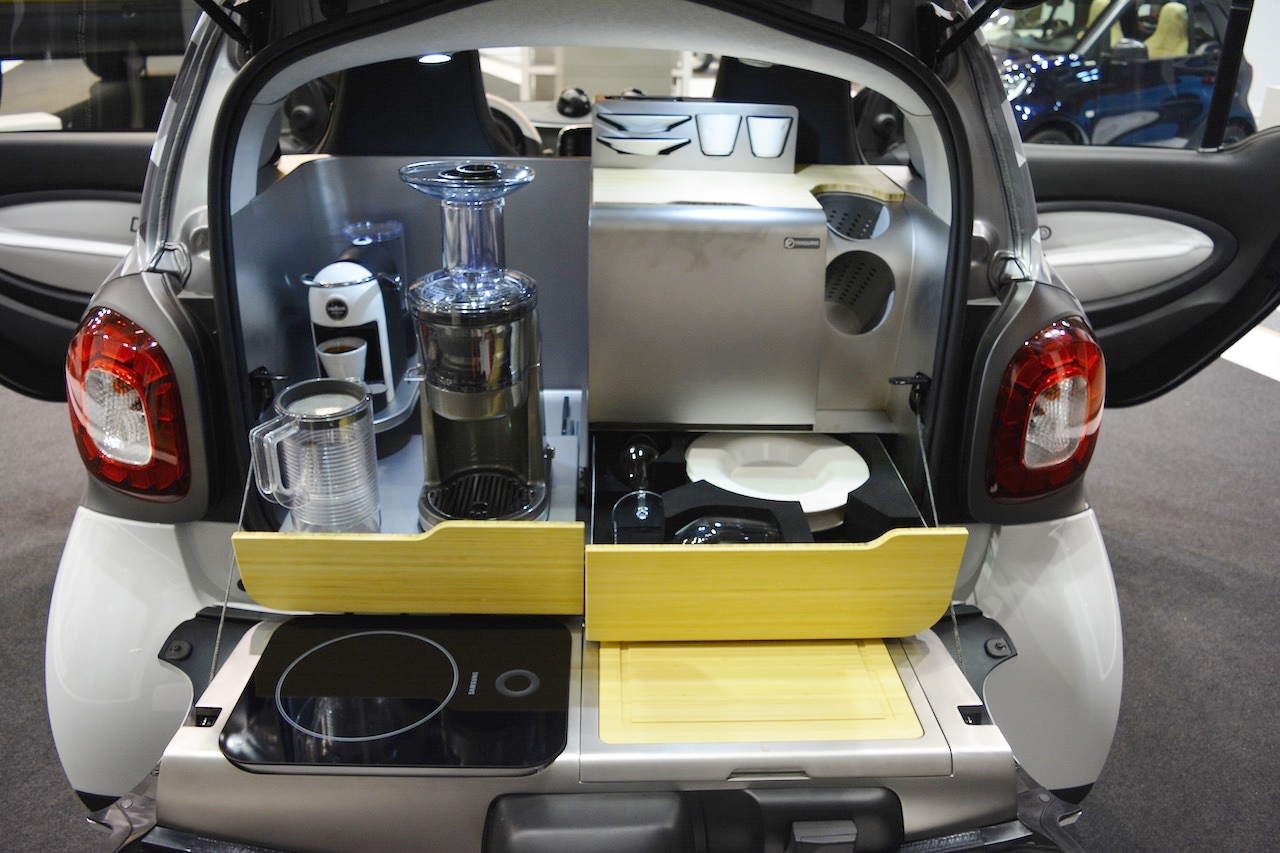 Daimler doesn't say it, but it's obvious that the Smart forfood concept is just a show car without production plans. The standard Smart fortwo is available with a 45 kW (61 hp) 1.0-litre three-cylinder petrol, 52 kW (71 hp) 1.0-litre three-cylinder petrol and 66 kW (90 hp) 1.0-litre turbo petrol engines. Power is sent to the rear wheels via a 5-speed manual transmission or the 6-speed twinamic dual-clutch automatic transmission.