BRABUS variant available for all the new generation Smart cars.
Smart, the premium micro car brand from Daimler, introduced the BRABUS variants of the third generation Smart fortwo and the second generation Smart forfour at Auto China 2016. The all-new smart BRABUS are more powerful than any previous standard smart, and are powered by a 0.9-litre three-cylinder turbocharged petrol engine that produces 80 kW (109 hp) at 5,750 rpm and 170 Nm of torque at 2,000 rpm.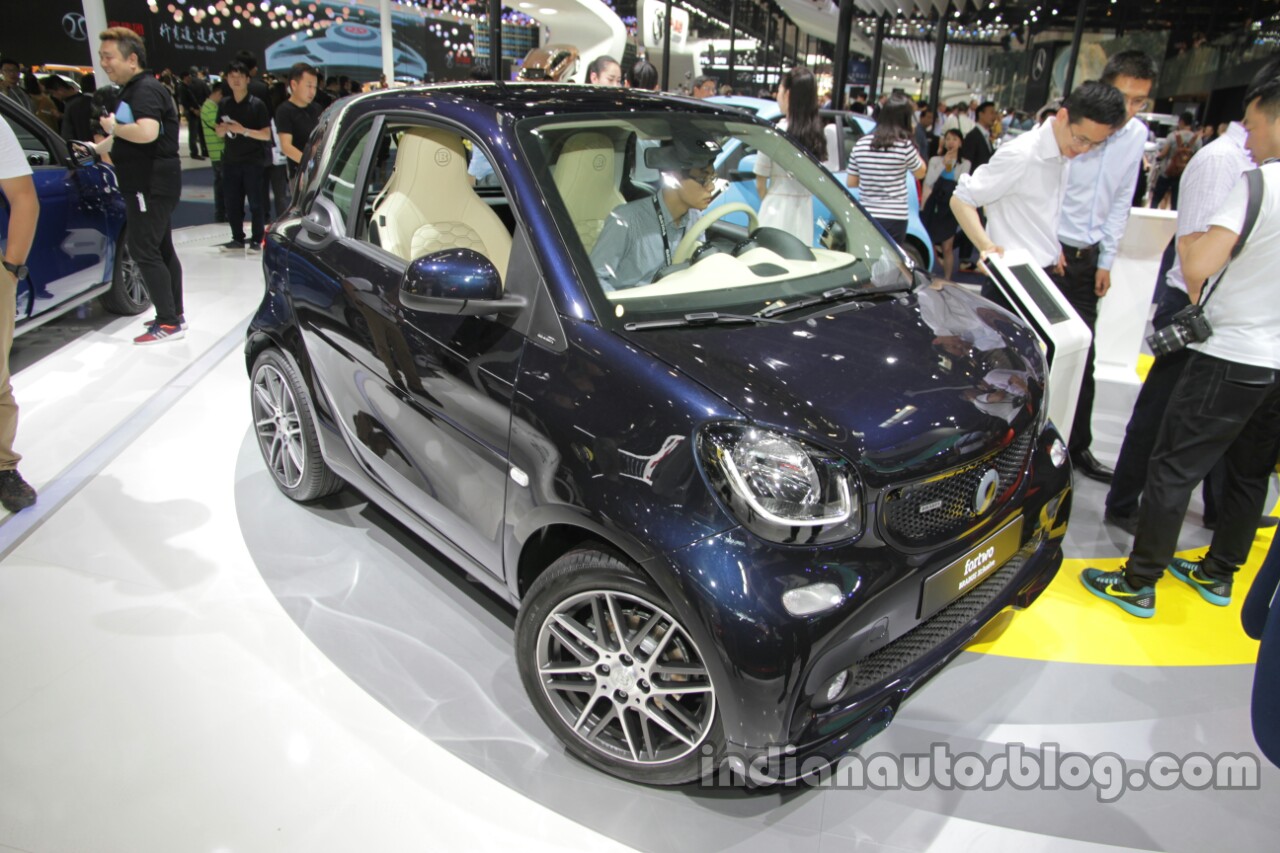 A more powerful engine and a sporty body kit aren't the only changes on the BRABUS variant. The fuel pressure has been raised by 2 bar, the air supply has been optimised and the 6-speed twinamic dual-clutch transmission has been tuned to deliver up to 40% faster response time and have shorter shift ratios. Other modifications include 20% stiffer sports suspension, anti-roll bar on the front axle which reduces the roll tendency by 9%, beefier steering and a more linient ESP system.
The smart BRABUS fortwo can accelerate from 0-100 km/h in 9.5 seconds while the smart BRABUS forfour takes a second more (10.5 seconds) to do the same. However, while the BRABUS fortwo has a top speed of 165 km/h, the BRABUS forfour is much more capable as it can go up to 180 km/h.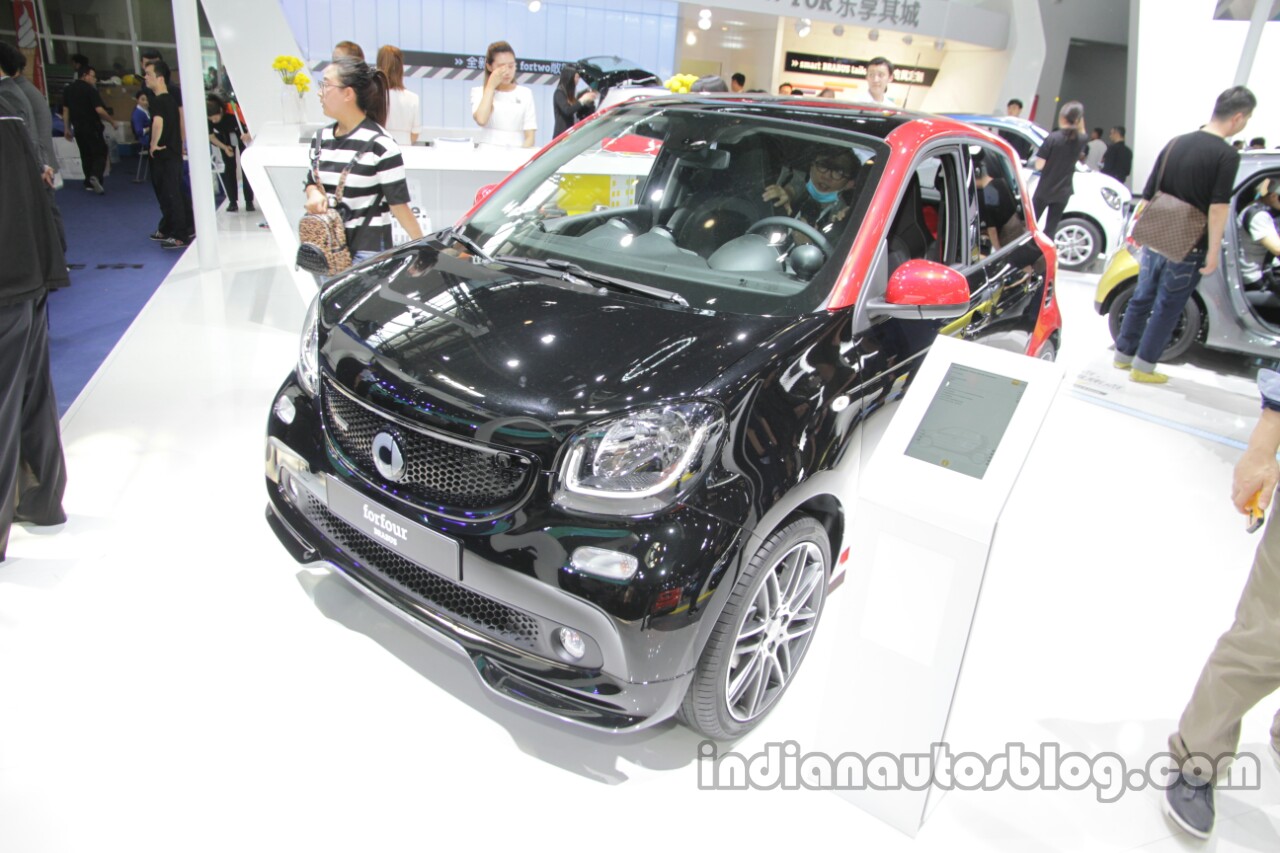 The smart BRABUS will be available in standard and Xclusive trim levels. The latter includes some special features such as Xclusive badges in mirror triangle and B-pillar, BRABUS dashboard instrument with cockpit clock and rev counter, BRABUS instrument panel with leather/fabric combination and BRABUS sport seats with upholstery in perforated nappa leather/black leather with specific grey topstitching.
smart BRABUS fortwo - Prices (Germany)
smart BRABUS - €19,710 (INR 14,91,276)
smart BRABUS Xclusive - €22,710 (INR 17,18,259)
smart BRABUS forfour - Prices (Germany)
smart BRABUS - €20,520 (INR 15,52,562)
smart BRABUS Xclusive - €23,520 (INR 17,79,545)
Smart BRABUS fortwo at Auto China 2016 - Image Gallery