[Note: Following the leaks, Daimler has revealed the details and images of the Smart Fourjoy Concept]
Just hours into its first teaser sketch, the Smart FourJoy Concept, a Frankfurt Motor Show premiere, was prematurely leaked on to the web by Russian website AutoWP.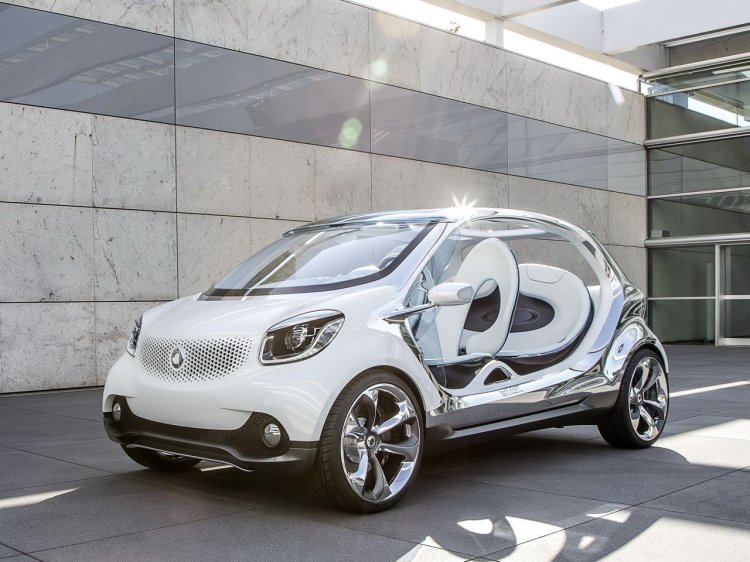 It can be deduced quite easily that the Smart FourJoy is not production-spec yet, and is clearly still some distance away from a manufacturing line. The FourJoy previews the design on the next generation ForTwo and ForFour models that are jointly developed by Daimler and Renault-Nissan for a mid-decade launch.
The front fascia is adorned with wrap-around headlamps, hexagonal air vents, and a firmly integrated bumper. Beefed-up wheel arches and chrome detailing are observed as one moves towards the rear of the vehicle.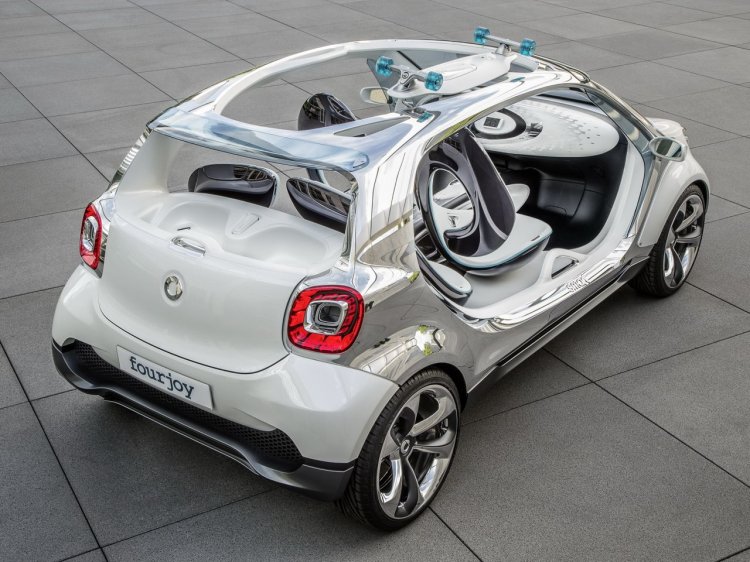 The roofless and doorless concept gets egg pod-like front seats, a circular couch-inspired rear bench, a straightforward instrument cluster, and a pacman inspired dashboard that encloses a tablet screen.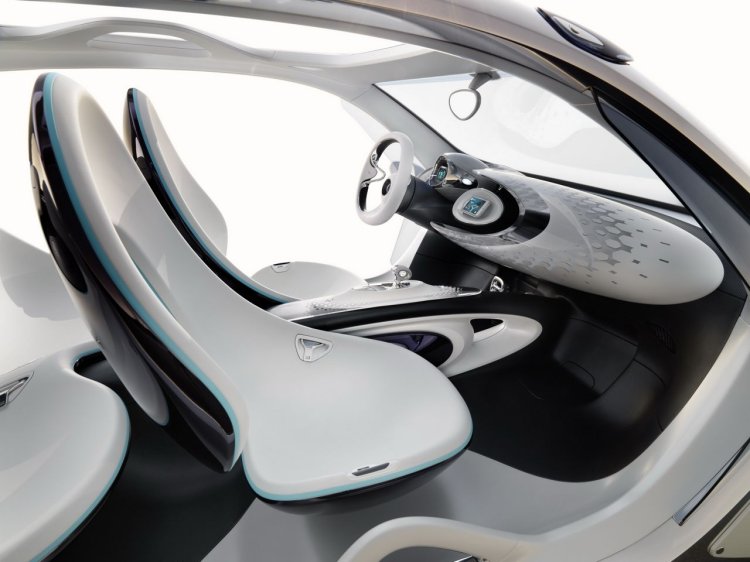 The Smart FourJoy Concept will be unveiled on the web in the coming days.
Page 2 contains press release.
Smart FourJoy Concept Image Gallery
Smart Fourjoy Concept - Press Release
[Can't view the document? Head to Scribd]