Update - Skoda has presented the VisionC concept, the design bible for all future Skodas, in a pearl white color, at the 2014 Goodwood Festival of Speed. New gallery added below the text.
Skoda has previewed its future design language through a concept, the 'Skoda VisionC', at the Geneva Motor Show.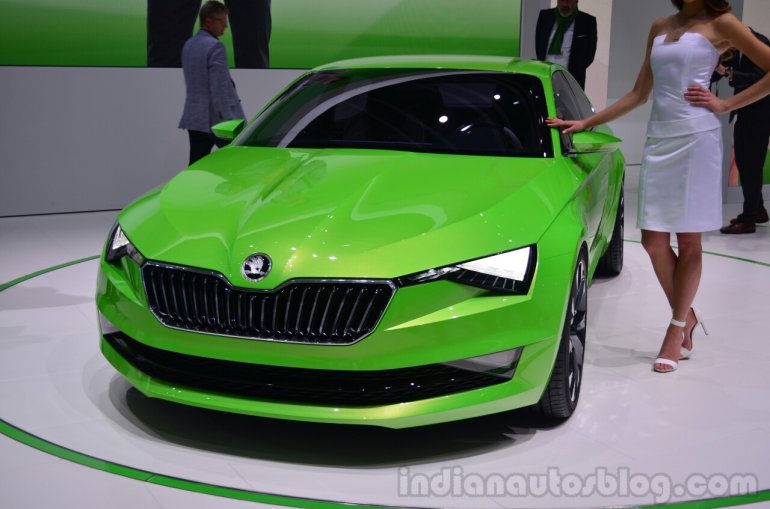 The VisionC, says Skoda, is becoming more expressive, dynamic and emotional and underpins the dawn of the brand.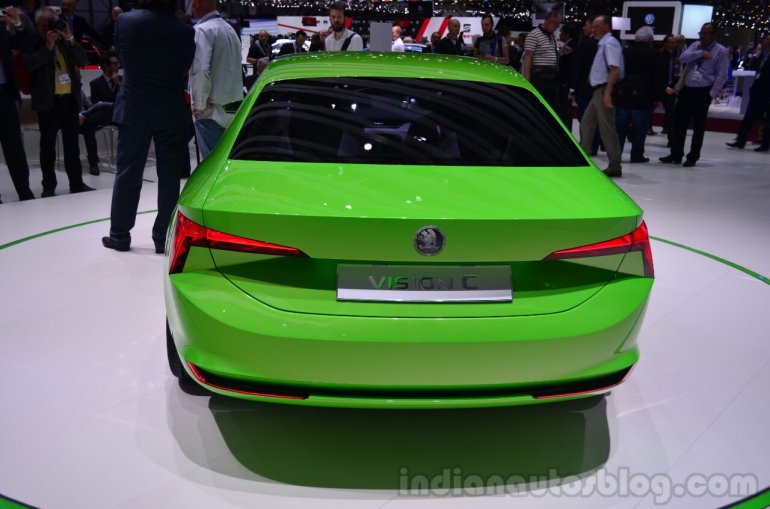 The design language was shown on a five-door Coupe that features an interplay of concave and convex surfaces, as well as shapes and precise lines, says Skoda. The car is designed to, Skoda says, provide plenty of room for four people and their luggage.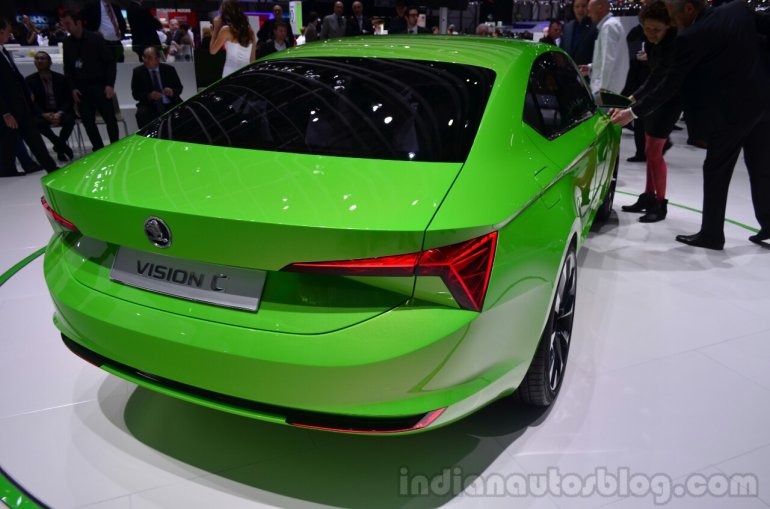 Under the hood, the Skoda VisionC gets a CNG/Petrol bivalent 109 hp 1.4 TSI engine. On natural gas, the vehicle consumes a mere 3.4 kg or 5.1 m3 CNG per 100 kilometre, equating to CO2 emissions of only 91 g/km.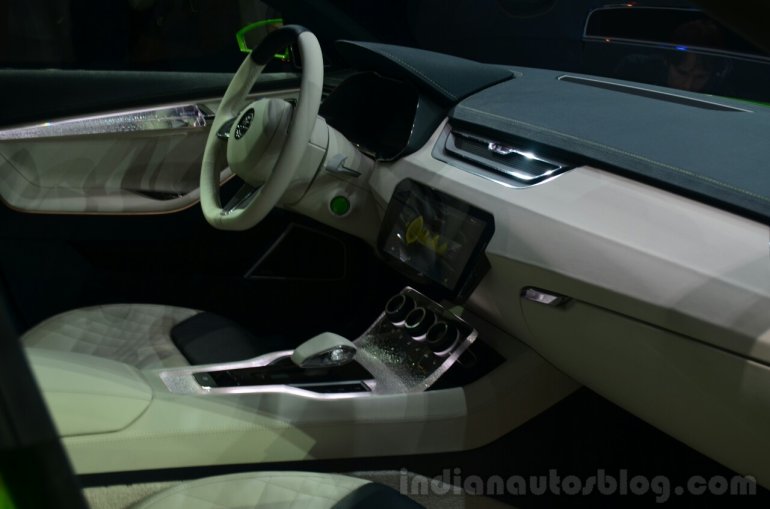 Built on the VW Group's MQB platform, the coupe also promises a large boot and excellent loading capacity. The platform, approaching series-produced drive systems, low weight and optimised aerodynamics also demonstrate the high potential of responsible individual mobility, the Czech manufacturer adds.
Skoda VisionC at 2014 Goodwood Festival of Speed - Image Gallery
Skoda VisionC design concept - Press Release
[Can't view the press release? Head to SlideShare]