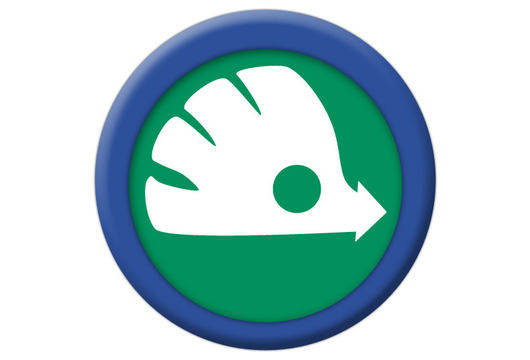 In April 2011, Skoda will achieve a milestone by completing 20 successful years of its lifetime with VW since the German came into the picture as a joint venture partner. And as a birthday gift, the bosses at Skoda have decided to give the company a brand new logo. The old logo (a.k.a The Winged Arrow) will make way for a new logo as presented below:
Let's get it straight out – it does look like a replica of the old logo made by a kindergarten-going kid using modeling dough. The blue perimeter is to convey the strong VW connection. The arrow is more aerodynamic and slippery indicating the modern, poised and ready-for-anything attitude.
But do not fear, as we believe that this is just a prototype and the actually one will be far more refined.
And if we are wrong -
Then you should rejoice because no thief will bother stealing your Fabia's logo anymore
:P