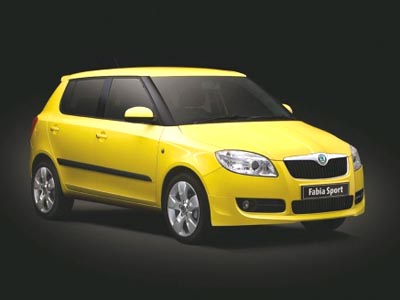 Its raining new variants! We just reported that GM is planning to launch new variant of its spark, and interestingly, Skoda doesn't want to be left behind.
Skoda is also planning to launch a total of three new variants of its hatchback Fabia, one of them will be a 'Sports' version for some 'sporty' feel. The sports edition will be named as Fabia Sportline that will come fully loaded with newly designed interiors and alloy wheels. Changes are not purely cosmetic, as the Fabia Sportline will have a 1800cc engine while other two variants will be 1200cc and 1600cc in engine capacity.
For Skoda Fabia lovers-
Earlier last year, European customers got a sports pack for this car. The Skoda Fabia Sport had all the bits one could ask for in a sports hatch, except maybe a powerful engine.
If you ask us for something like the "Fabia-from-hell," then the Skoda Fabia S2000 should do the answering.
If you are the eco-friendly type, and your bum pal is the coconut tree in your garden, you should consider the Skoda Fabia Blueline.
Coming back to the story, the Czech carmaker is also planning to bring the Fabia Combi and Roomster to India this year
Skoda's head (sales and marketing) Thomas Kuehl-
We will launch multiple variants of the Fabia to leverage on its popularity. We will introduce Fabia Combi (estate version) and the tallboy Roomster models to consolidate the brand in the Indian market. We will also showcase the Fabia Rally car, though it will not be available for retail sale.