The average Joe would pass this timeline wall image off as a close-up shot of the Euro Rapid's C-Shaped stop light cluster.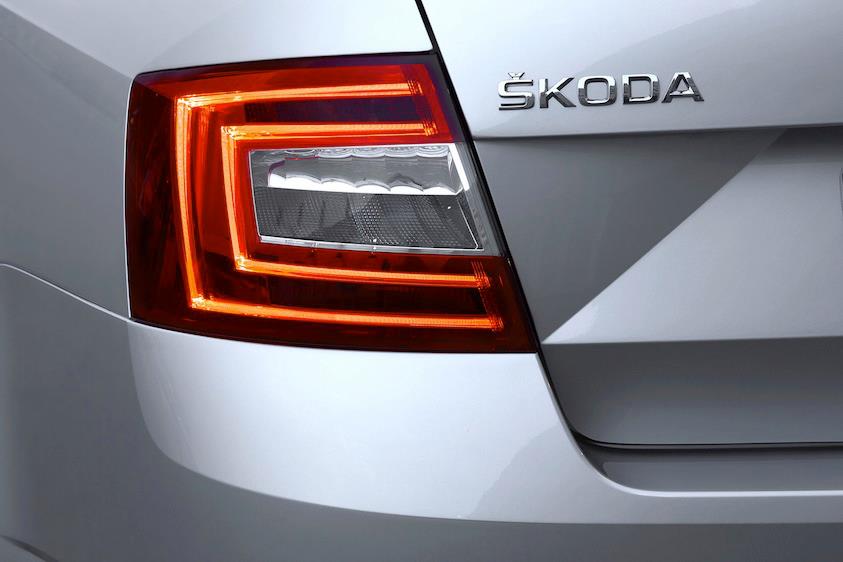 But we're no average Joe, we've done over 25 posts on this car in recent weeks. We've kept an eye on it like a pre-school class teacher would during the toddler's playpen hour.
Despite some premature leaks the 2013 Octavia keeps us interested with its MissionL styling. The design may be all too familiar when viewed on the computer, but in flesh, the new Octavia will have much bigger proportions and a bolder character than the Rapid.
Last week, NDTV's Siddharth Vinayak Patankar revealed via Twitter that the new Octavia will be revealed in Prague in a week's time. Its public debut and price announcement could either be on the same day or at the Geneva Show next March. Compared to the outgoing model, the Octavia III gets marginal boosts in performance and fuel economy. It is built on the Volkswagen MQB Platform and should arrive in India before Diwali 2013.
The 2013 Skoda Octavia would be -
The first Skoda in India speaking the new design language
The first MQB Platform car for the Volkswagen group in India
Two petrol engines and two diesel engines are expected on the day of launch. They are a 138 bhp 1.4 litre TSI petrol engine with Active Cylinder Technology and a 1.2 litre TSI petrol with 104 bhp. Oil burning markets will be treated to the 1.6 litre TDI diesel that pumps out 104 bhp and a 148 bhp 2.0 litre TDI. Both diesel engines are available in different classes of VW group cars.