Based on a heavily modified Polo platform, the Skoda Rapid is expected to sail to the shores of Britain soon after its late-2012 world debut in Europe, Motoring.co.uk has reported.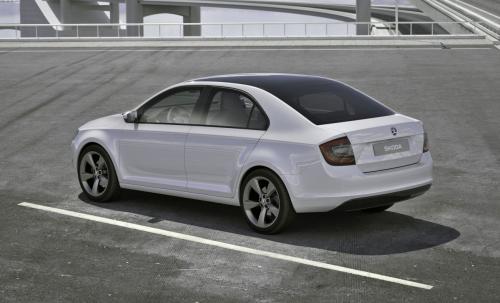 In prize and size, the Skoda Rapid liftback will be positioned in the wide open gap between the Fabia and Octavia (Laura).
The difference between the Indian and European Rapid (that the UK is receiving) is the boot that is a hatch in the European model's case, interior quality that is likely to be better and have smoother finish, and VisionD styling cues that is missing on the Fabia-inspired Indian model.
As we've reported recently, the Chinese market is also getting its own version of the Rapid with the interior designed using local tastes and preferences. The Rapid nameplate is not new to the British as a coupe using that name was on sale in UK in the late eighties and ceased production in 1990.
Motoring is expecting the price of the Rapid to start at £12,000 (10.33 lakh rupees). The report notes that Skoda sells 5% of its cars in the UK.
[Source - Motoring.co.uk]