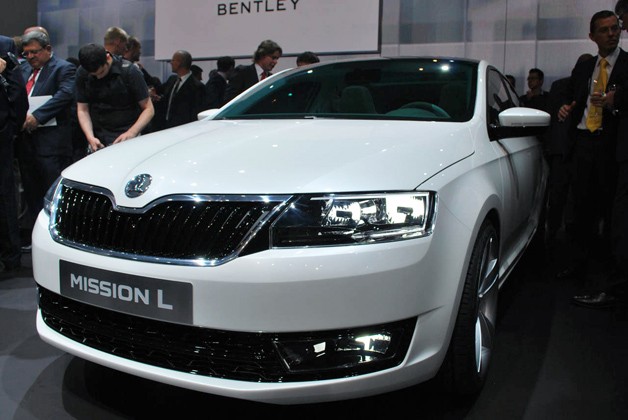 Skoda will sell the Rapid model in Europe this year. Volkswagen has left out the Vento for Europe so the Rapid does not have to put up with family rivalry.
Read our review of the Skoda Rapid
Skoda showcased the MissionL concept at the Frankfurt Motor show previewing a compact liftback (where the boot lid and windshield are combined into a single entity). While the whole world was waiting for the final outcome of the concept, the first version of the MissionL making use of the outgoing design interpretation was launched in India with the the Rapid name.
The product is performing well and just a few months into its launch, the European version of the car will be revealed at the Geneva Motor Show. The front and rear will be an adaptation of the MissionL concept, but what's likely is the interiors won't be any different. We have to wait to see if the rear uses the liftback design.
The European car will sport a 1.2 liter TSI unit producing 85bhp which modest but considering the €13,000 price, it certainly seems adequate. Skoda will not stop there, as more engines are lined up in the future, the same 1.6 combo of the India-spec version could be used in Europe as well.
The Rapid brings in some hope of clocking higher sales in the crisis-struck Europe as more people are turning to cost-effective products for their daily needs.
[Source - Auto-motor-und-sport.de]