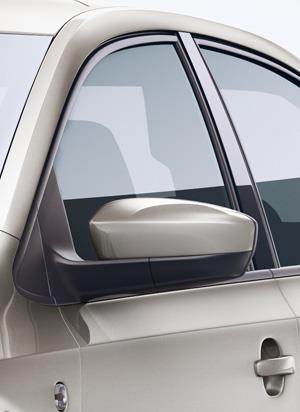 Within two weeks of its launch, the Skoda Rapid has made over 1,600 Indians fall for it! A release to sum up sales performance of the Skoda India states that the VW-owned car manufacturer expects the C-Segment Rapid to turn into the best-selling vehicle for the Indian market in the future.
See official images of the Skoda Rapid
An experimental program was also introduced where customers can book their Rapid through its official website. The concept has met with moderate success as 18 customers made their deposit in the first hour of live time.
See a walkaround video of the Skoda Rapid from the launch floor
Skoda premiered the Rapid in India last month and takes it other developing markets next year with a restyled front-end and hatchback (think Octavia) body style aligned with the MissionL concept shown at Frankfurt Motor Show.
Skoda could use more powerful engines and dual clutch transmissions on foreign markets where customers demand higher driving performance.