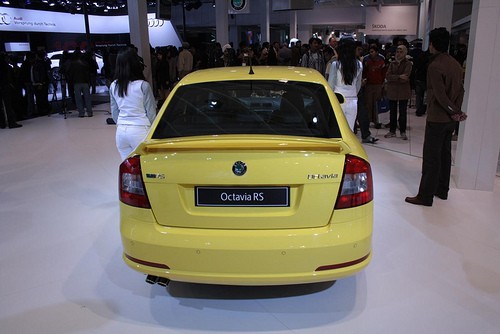 Car Wale is reporting that Skoda India has postponed the launch of the Laura RS in India. The vehicle has been showcased in three important auto shows over the last two and a half years (Auto Expo 08, 10, Autocar Performance show 2010) and captured many people's imagination.
The Laura RS, according to them, will go on sale only in the first quarter of 2011, possibly in the month of March. The vehicle in question will be equipped with a 2.0-liter turbocharged petrol engine capable of churning out 200bhp.
Two other Skoda models would make their debuts during the festive season of 2010. The Skoda Yeti, which we've given you a preview of, is set to step into the battlefield in September and the Fabia facelift is expected during October.
Source - Car Wale