The second generation Skoda Fabia (the model that has been sold in India) has hit a new milestone. The 1.5 millionth example has just rolled off the assembly line, at Skoda's main factory in Mladá Boleslav. The milestone vehicle was a Fabia hatchback with the 1.2-liter TDI engine.
The first generation Fabia was introduced in 1999 as the company's third model. After producing 1.78 million vehicles over a period of eight years, the second generation model was introduced in 2007. A total of 3,253,817 Fabias (both hatchback and estate) have been sold worldwide since 1999.
In India, reports that Skoda was discontinuing the Fabia emerged in May this year. It is believed that the company is only assembling cars from remaining kits and sales could continue till the end of this year. Due to its low level of localization and multiple price cuts, Skoda is incurring losses as high as INR 1.5 lakhs per Fabia sold.
The situation is not all that different in Europe where discounts of up to 25% is being offered on the Fabia hatch and estate. As the model is nearing the end of its lifecycle, dealers are eager to push out remaining inventory. The next-gen Fabia, using VW's MQB platform, is expected next year.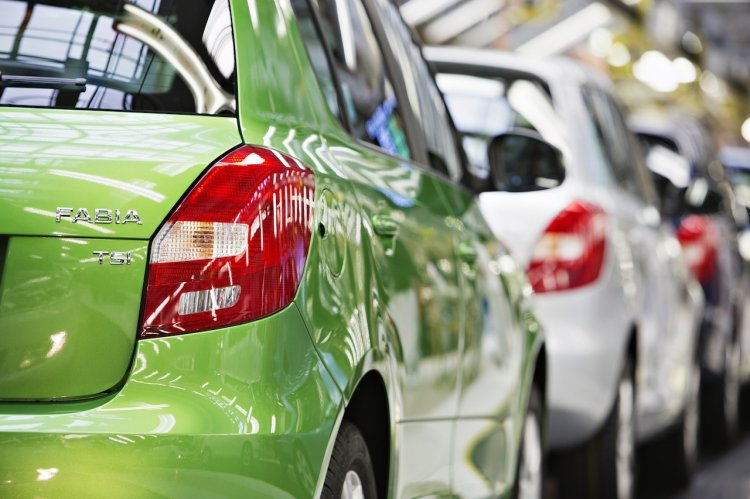 Skoda CEO, Prof. Dr. h.c. Winfried Vahland, said -
The ŠKODA Fabia has been of crucial importance to the success of the ŠKODA brand. Producing 1.5 million vehicles since 2007 is proof of the outstanding development of the Fabia and indicates how well the customers perceive the current generation.
Skoda Produces 1.5 Millionth Second Generation Fabia - Press Release
[Head to Scribd if you're unable to view the document above.]