63% believe filling the tank to half level saves fuel.
A survey by Shell has revealed that close to 49 percent of Indian car drivers believe that 'burping' the car will increase fuel efficiency. The result is part of the Shell Fuel Economy Fact or Fiction Report which analyses driving behaviour of 1,000 Indian drivers.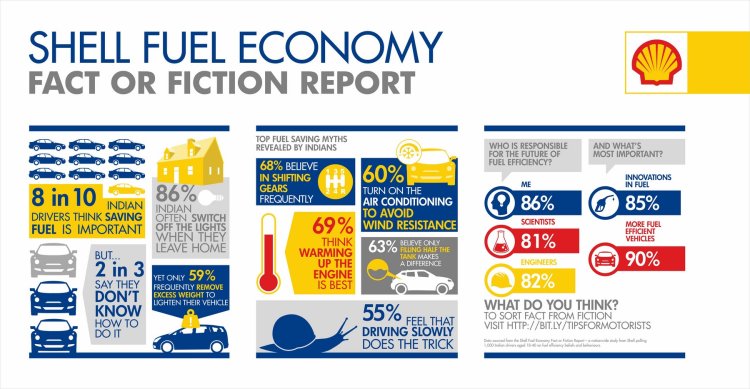 'Burping', or the process by which air pockets are released from petrol tanks by shaking the rear of the vehicle a few times to allow for more petrol to flow into the tank. The survey reveals that 49 percent of Indians are of the opinion that this increases fuel efficiency. 92 percent of respondents also believe in warming up the engine by letting it run for a few minutes before driving and 69 percent believe this will improve fuel efficiency of the vehicle.
While fuel efficiency is high on the minds of Indians, says the reports, innovative and often wasteful methods are being adopted. The importance of regular changes in engine oil and other lubricants are not lost on Indians, states the report, and 59 percent of respondents stated that they'd regularly remove wasteful items from the vehicle to reduce weight and ergo increase fuel efficiency.
Shell Fact or Fiction India - Press Release
[Can't view the document? Head to SlideShare]
Maruti Suzuki Ciaz - Image Gallery (unrelated)