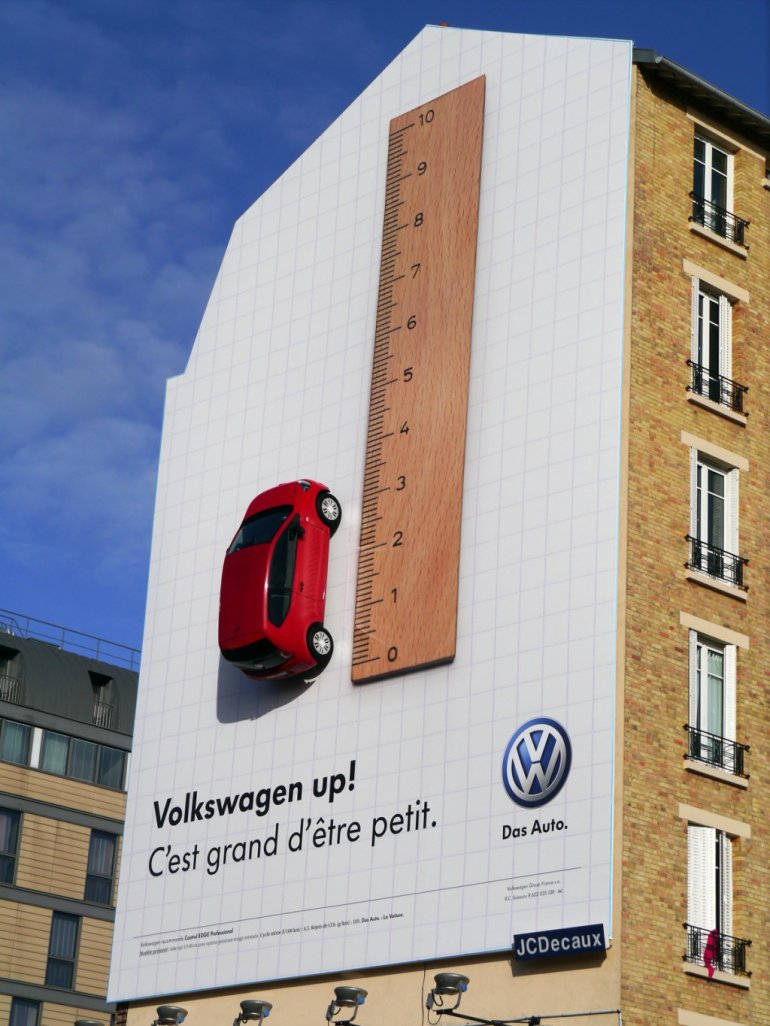 The Volkswagen Up's Indian foray with the XL1 concept's uber-frugal diesel engine maybe a heated boardroom discussion topic in Chakan and Wolfsburg at this moment, but there are countries the Up's reached where Volkswagen's marketing team is busy coining the term "creative absurdity."
They first covered cars on the streets with VW Up! car covers. They then mounted an example scaling a building in France. This campaign shows the compactness of the vehicle in a manner never seen before.
If they had used the rugged-looking Cross Up!, customers may have believed its gradability is 90%, thankfully the marketeers were quick to sense that possibility and used a three-door model.
;-)
Aren't these Germans are ready to go to any heights to get your attention?
[Source - MarketingFAQ.net]