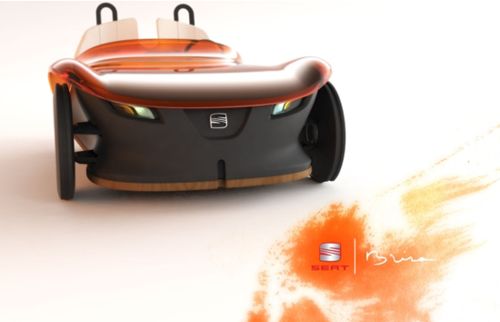 Allow the breeze to take you on a smooth ride on a lazy Sunday morning. I am not penning any poetic lines and I seriously mean what I just wrote. "Brisa" is the Spanish word for "breeze," and fitted with a seat and wheels it becomes Seat Brisa, a solar-powered sports car. Taking a cue from a small sailing boat that is dependent on natural elements for its mobility, Seat Brista is also supposed to sail over land but by the power of the sun. Nano-photovoltaic cells within its translucent elastomere shell translate power to a rear-wheel-mounted motor.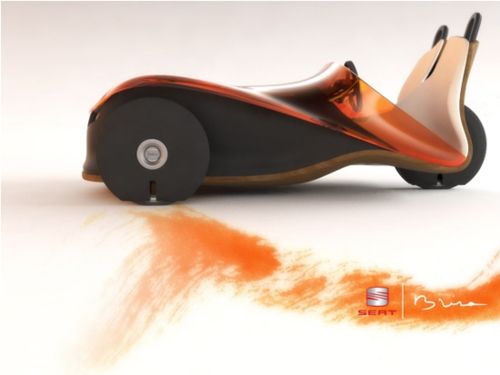 And when the sun hides behind the clouds, this breezy car can get juiced alternatively from home, too.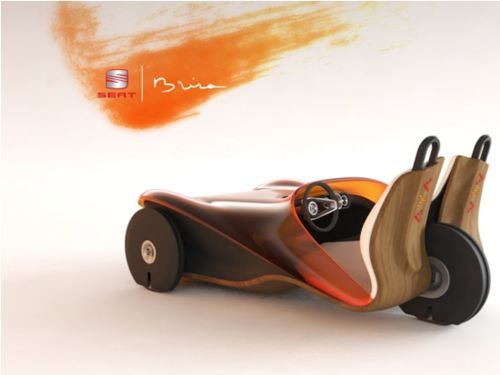 Sporting an uber light and translucent body, this two-seater seems to be an open-roof concept with an abrupt rear. Designer Miguel Ángel Iranzo Sánchez has also cut it down to three wheels. So another addition to the three-wheeled generation of eco-cars.