Volkswagen-owned Scania Commercial Vehicles India has delivered its first Metrolink bus in Chennai, to Parveen Travels. The rear-engined intercity luxury coach which was launched in February 2013, has been operational in states like Maharashtra, Karnataka and Kerala.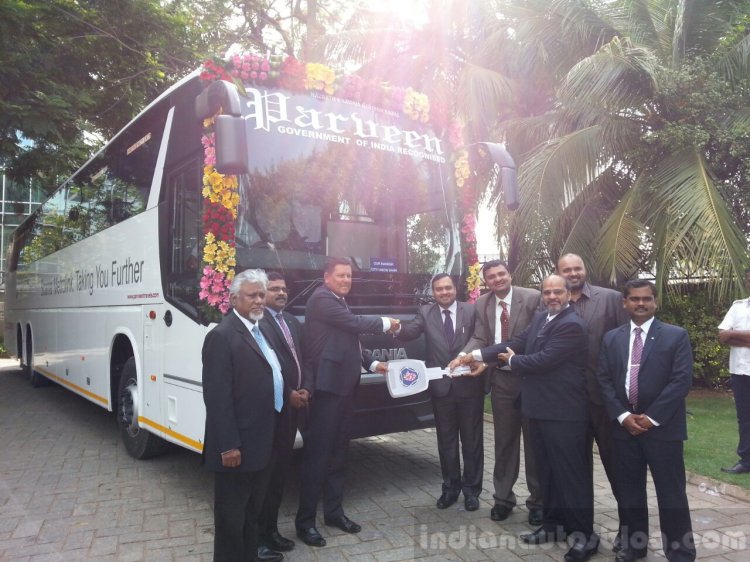 Parveen is the single largest fleet operator in Tamil Nadu to possess ISO certification and the first Metrolink bus in the company's fleet will ply between Chennai and Kochi. In addition to handing over the first bus in the region, Scania has also inaugurated its first authorized sales and service outlet in the city which is owned by SDR Auto Pvt. Ltd.
The Metrolink bus variant which was delivered to Parveen can seat 53 passengers and has a speed limiter at 90 km/h. All the Metrolink buses that are sold in India are capable of running on 95% ethanol and Scania claims that this mixture of fuel reduces CO2 by as much as 70% compared to the diesel engine. In fact, Scania's entire engine lineup is compatible with ethanol and bio-diesel.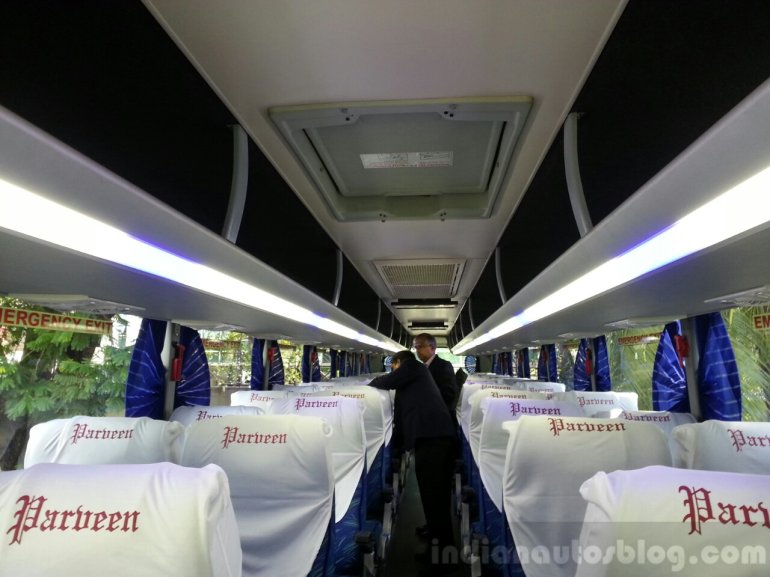 On the sidelines of the launch, Mr. Anders Grundstromer, MD Scania India and Senior VP, Scania Group, announced that the Metrolink buses (both single rear axle and multi-axle models) would be locally made starting from August at the company's production facility near Bangalore. The plant which would also cater to the Scania city bus models, has an annual production capacity of 1,000 buses.
The MD says that around 100 - 150 Scania Metrolink buses would be delivered in India by the end of 2014. After Chennai, the Metrolink would be launched in cities like Surat, Ahmadabad and Rajkot.
The initial localization level of the Metrolink coaches would stand at 30% which will gradually be increased to 60%. Currently the drivelines for Scania trucks are being imported from Sweden but Mr. Grundstromer insisted that they could be sourced within India in the future. He added that testing of the ethanol powered Scania 12 m city bus would soon begin in Nagpur.