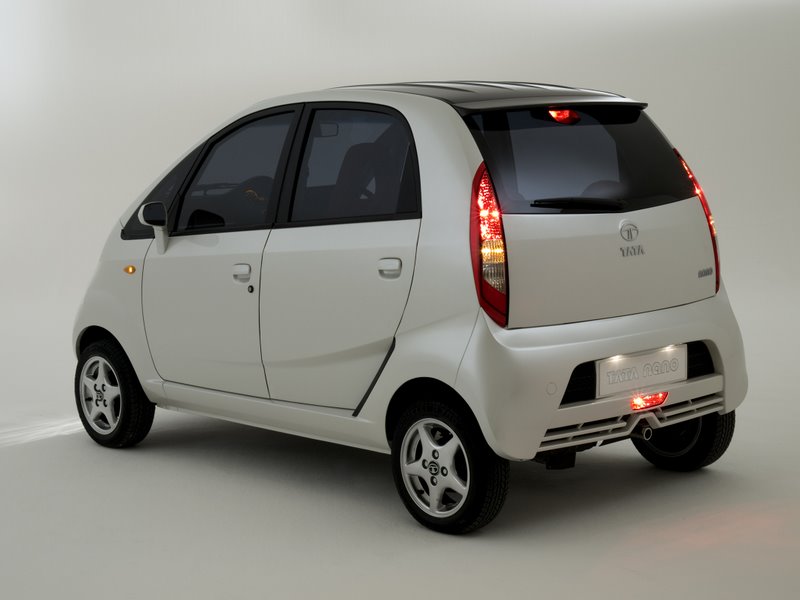 Tata has got into an exclusive deal with SBI for providing loans for the Tata Nano. And, for those who don't know about it yet, Tata Nano can be bought on loan only from SBI.
It does not end there. Say you have the needed Rs 1.25 lakh or so for a Nano. You still have to go through SBI. In this case, you would need to get a demand draft of SBI issued in favour of Tata Motors.
Monopoly? Well, we would leave the judgement on that later. On the one hand, it is no different from an exclusive showroom for a car - you cannot buy a Swift from a Honda showroom, for example. On the other hand, Tata Nano is a people's car (so to speak) and there is some reason for a loan to be availed of from any bank, anywhere in India. And what about the other public sector banks, like say, State Bank of Travancore? The announcement says that Tata Motors will utilise the seven associate banks of SBI. So it is not just the SBI.
Sure, SBI has a vast network of around 11,000 branches, and add to that the 2000 branches of the associate banks, and that gives Tata Motors a vast reach for sure.
Probably the logic is that there would be a huge demand for Tata Nano loans, and it is easier logistically for Tata Motors to deal with a single bank which can create a dedicated system for processing Tata Nano loan applications.
Understandable, but it sort of leaves a bad taste…
The last we heard, Tata Nano's launch was supposed to be in October 2008. What we now hear is that there will be a soft launch for the Tata Nano by the end of 2008, and the full-scale launch would happen only in 2009.
IAB Comment- What this means is that, no private banks in this play. Its almost looks as if, SBI will control the sales of the Nano. But this also means that the interest rates will change only with respect to SBI's schemes as no other players are allowed. So is this a good sign? Only time will tell.
IAB
Source : Dance With Shadows