If you ask me wheth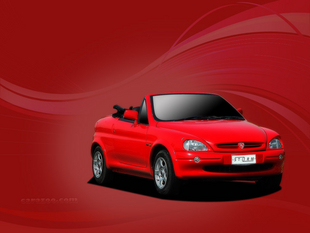 er I have driven a SanStrom, I would say a resounding YES. Interestingly, not many people can say the same. Where the big daddys of the business like Maruti Suzuki and Hyundai sell nearly 50,000 cars in a month, a little known company called San Motors in Goa sells a modest 2 or 3.
So yes, I have driven the SanStorm. Not the most pleasurable moment of my tiny life but still a memorable one nonetheless. After all, it was my first go at some wind-in-your-motoring.
The company is called San Motors and they make only one car called the Storm, hence the name – SanStorm – a two seater, soft-top convertible for a price of little under 6 lakhs.
The SanStorm is not the most refined product or powerful for that matter. It is powered by 1.2L engine from Renault which produces 60PS of power @ 5250 rpm and 94 Nm of torque @ 2500 rpm. The engine is mated to a 4-speed transmission which powers the front wheels.
Now, news comes in from Zigwheels that San Motors is planning an all new Storm with some more…..you guessed it right POWER! The engine will be sourced from Renault (as it always has been) and the body panels will be made in their own factory in Bangalore. The company is also planning to set up a few dealership countrywide to encourage sales.
What are your inputs for the new San Storm?
Source: Zigwheels.com