Vishal Agarwal's garage is packed with retro classics. We have already shared posts about his prized possessions like the BSA Bond 50 and the silver Yamaha RD350. The most recent to catch our attention is the Rajdoot GTS a.k.a Bobby that almost looks like it was purchased mere weeks ago. The pocket-sized two-wheeler, however, is more than 34 years old.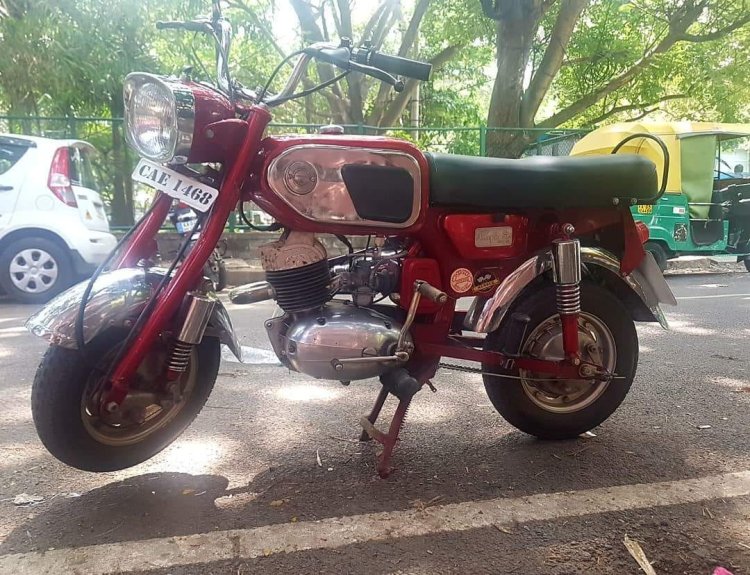 Also read: IAB reader shares his experience with the Honda Elite 250 maxi-scooter
The Rajdoot GTS is a 1984 model that was purchased by Vishal in used condition for INR 45,000. The Bobby wasn't in great shape when it came to his garage, and it took him about INR 50,000 to bring it back to working condition.
The Bobby retains all the stock features and the original styling. The motorcycle features loads of chrome highlights over the red paint. The headlight gets a chrome mask while the front and the rear fenders get a full chrome treatment. A compact instrument console sits behind the headlight. The fuel tank, too, gets a chrome panel on each side. The shock absorbers and their covers are chrome covered as well.
A flat saddle, which may not look too big, but should accommodate a pillion for a short ride follows the fuel tank. The pillion also gets a simple grab rail. In spite of the small size,  the Rajdoot GTS was powered by the same 173cc, single-cylinder, two-stroke engine that propelled the full-size Rajdoot motorcycles. The compact size and low weight resulted in a higher power-to-weight ratio, making it an absolute treat to ride. Stopping power comes from drum brakes on both wheels.
The exhaust pipe, which runs on the right-hand side of the GTS, has a massive heat shield. The spare wheel is mounted close to end-can.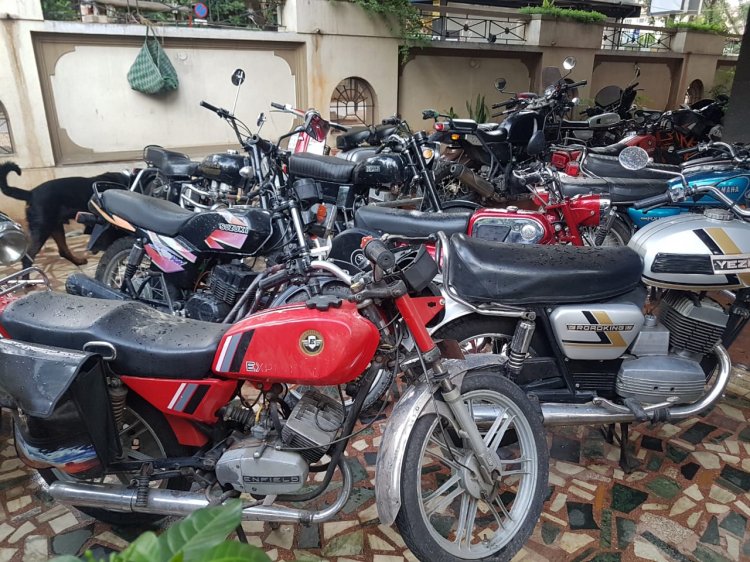 Also read: Check out this Lamby 150 restored to its original glory
The world may have moved on to the Honda Navi and the Grom, but the retro beauty (Rajdoot GTS) will always have a special place in our hearts.