By Arjun Singh Rajput
Audi India, the really hungry German car manufacturer, today announced the entry of the 7th generation A6 here in New Delhi. The car's features, variants and powertrain choices have already been discussed in two separate posts (complete information and prices,brochure post) so be sure to read them if you need to know every detail about the car.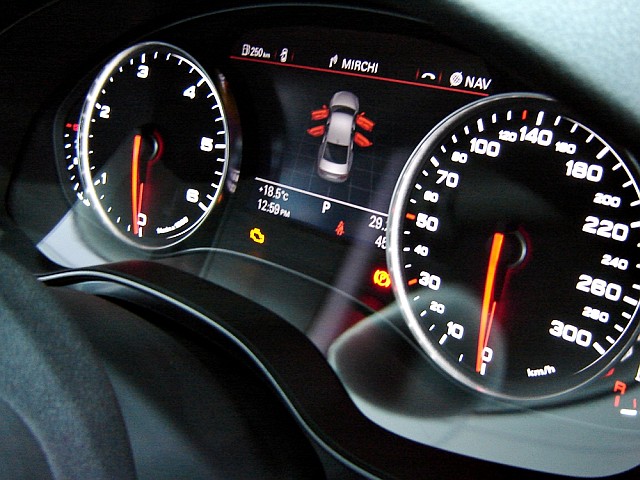 The launch event was unusual keeping in mind the category this car falls under. The A6 will be used a rear seat cruiser in India, but Audi's not worried about that.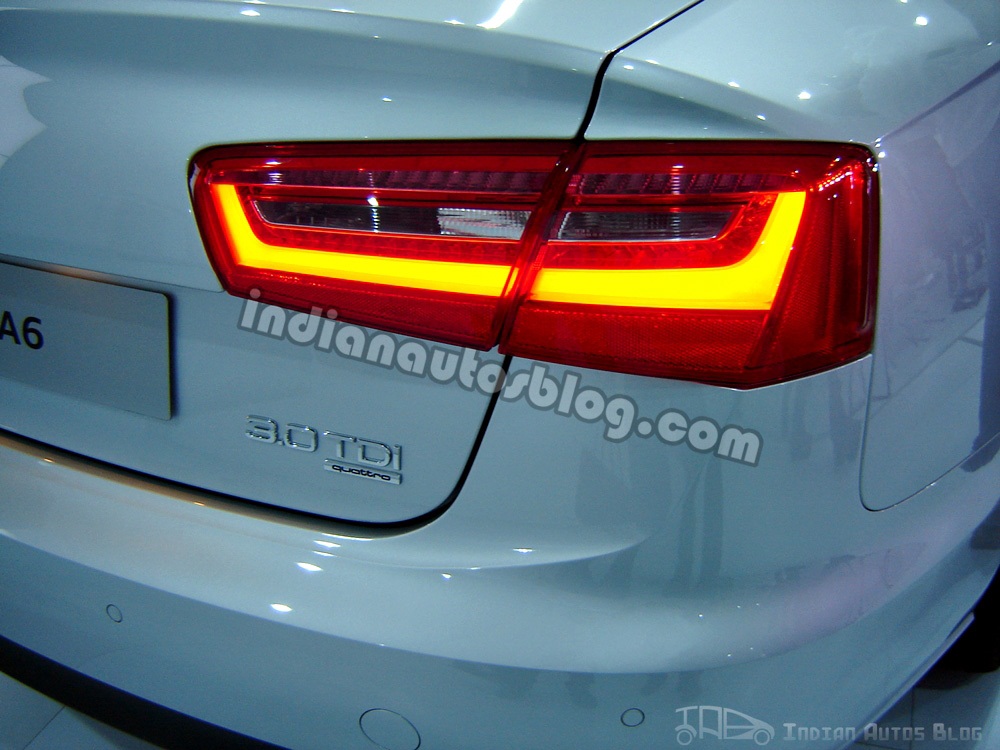 It has been presented as a 'sporty business saloon' which is fit 'for either your corner office or the tarmac.'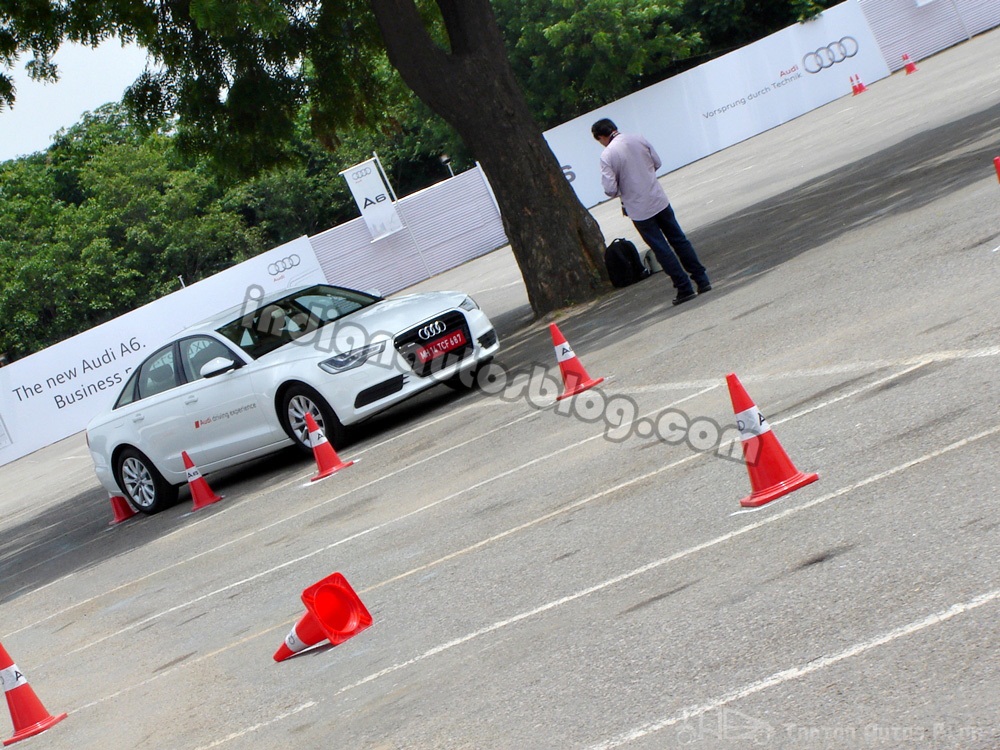 Audi offered journalists a chance to experience the A6 on an asphalt surface where a track was carved out using cones. This gave drivers the opportunity to test the car's handling. The incoming model is a good few kg lighter and the effect of diet program was felt even in the real world driving experience that followed the slalom runs.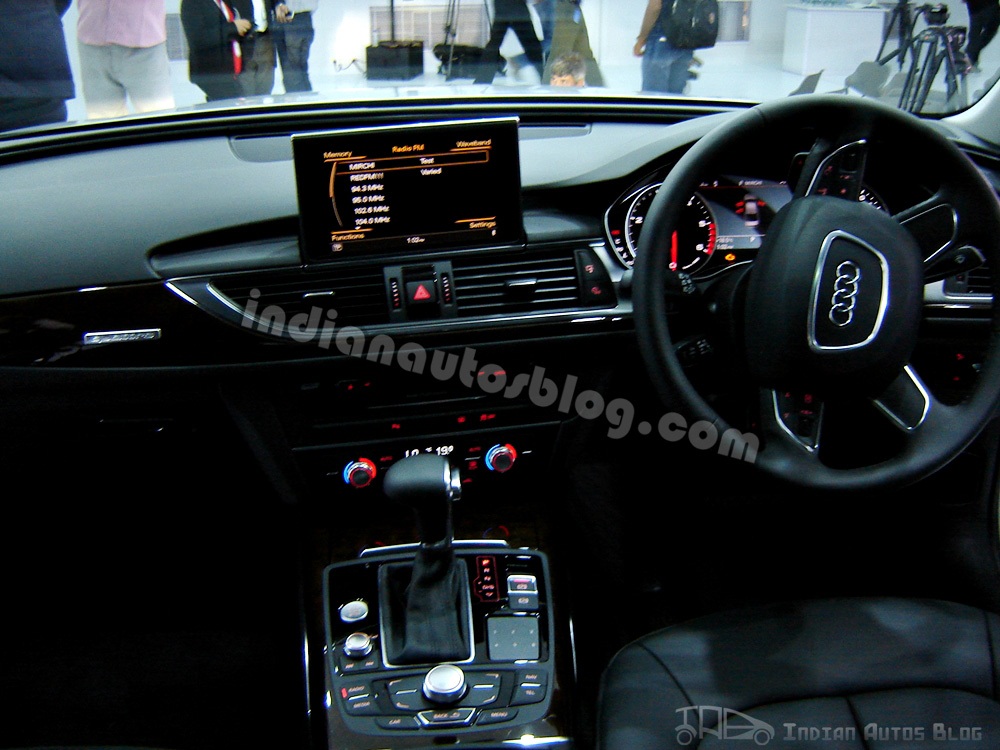 As soon as I entered the cabin, the first thing I noticed was its impeccable build quality and a sense of sheer luxury. The fit and finish, build quality and the design leaves a lasting effect on you even if you've spent only ten minutes in the car. Even the base 2.8 FSI is adequately powered. Just put it in Dynamic mode, floor the pedal, and the peppy engine comes to the fore.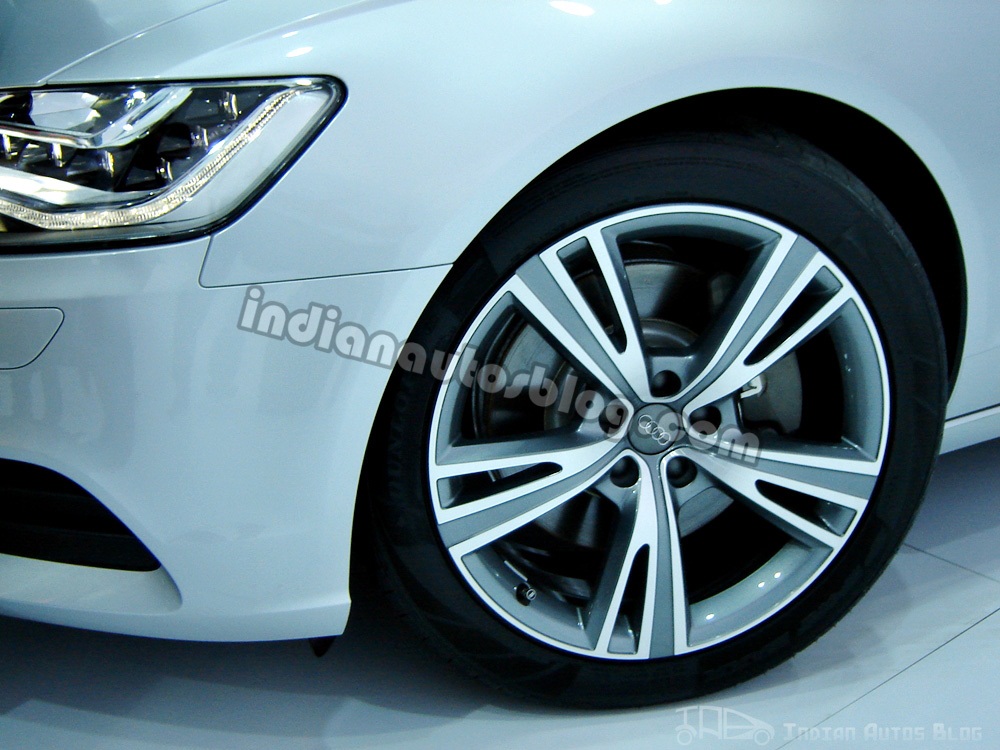 Apart from the gearbox, especially in comfort mode where it is slightly sluggish and a little hesitant to downshift, everything about this variant exceeds expectations for the price it is offered.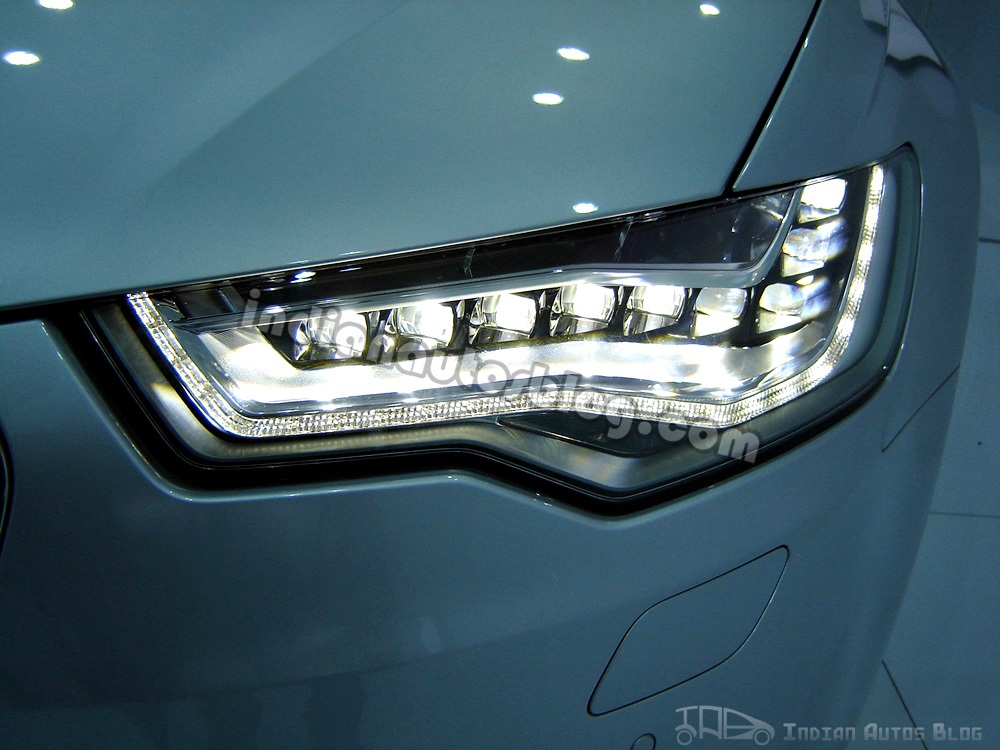 I then shifted to the more powerful 3.0L V6 TFSI which is the top of the line petrol. The sense of 300+ horses at your command itself is scintillating. 100kph comes up in just 5.5 seconds and a top whack of 250kmph, by the look of things, won't be hard to reach.
This is a very fast car. There's no other way to explain it.
Apart from the media, existing Audi customers were also invited from all over the country to test drive the new A6. We got to see how aggressive Audi is getting with this car, leaving no stones unturned, it wants to clinch the mid-size sedan trophy with the performance of the BMW 5 Series and the business class image of a Mercedes E-Class. Will it get there in 2012?
Audi A6 Image Gallery