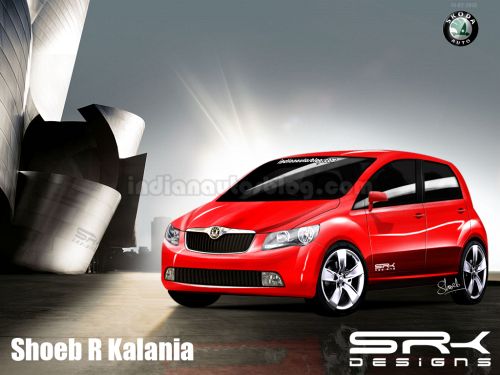 The small car from Skoda could use electric powertrains and high level of localization
We have no concrete details from Skoda India on its small car (dubbed Joyster) for the Indian market. During the Auto Expo, IAB spoke to Ashutosh Dixit, Sr. General Manager, Sales & Network Development, SkodaAuto India on the small car. He did not reveal anything about this car except that there are internal discussions and soon a decision would result.
While such measly information is OK for the others, we went a step ahead and assumed such a small car had to use the mechanicals of the VW Up! which could be manufactured at the Pune plant of VW a couple of years from now. We think VW will use a small petrol engine (say a 1.0-liter?) and diesels could result at a much later date.
VW will also experiment with electric powertrains on this micro car. It could be considerably smaller than the Polo/Fabia and serve as an alternative to the Tata Nano Europa.
VW small car high resolution image