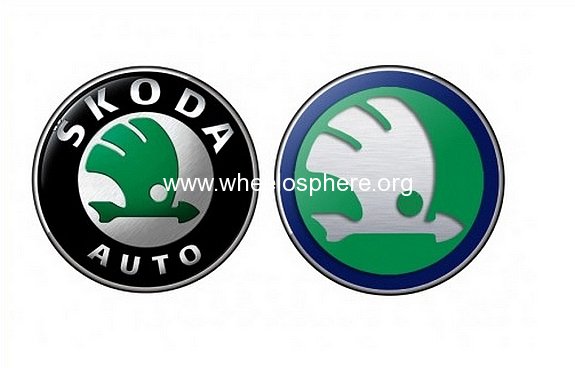 Just a few days back we showed you the prototype of the new Skoda logo. Next year the company will celebrate 20 successful years with Volkswagen to mark the occasion, a new logo will be unveiled.
Earlier we showed you just the concept of the logo, with the blue logo hinting at its relationship with VW and a new refined winged arrow.
Now we see a more polished version of the same on wheelosphere. The winged arrow is similar to the current logo and there is a silver lining along a part of the circumference. We still feel that this logo is not as good as the current one. Not all of us like change, we also have to agree.
Let us wait for the final picture of it before making any further comments.
Source - Wheelosphere.org