Makes 93.7 bhp output.
China-bound Ranz EV, an electric saloon based on the Toyota Corolla, was showcased at the 2014 Guangzhou Motor Show in China.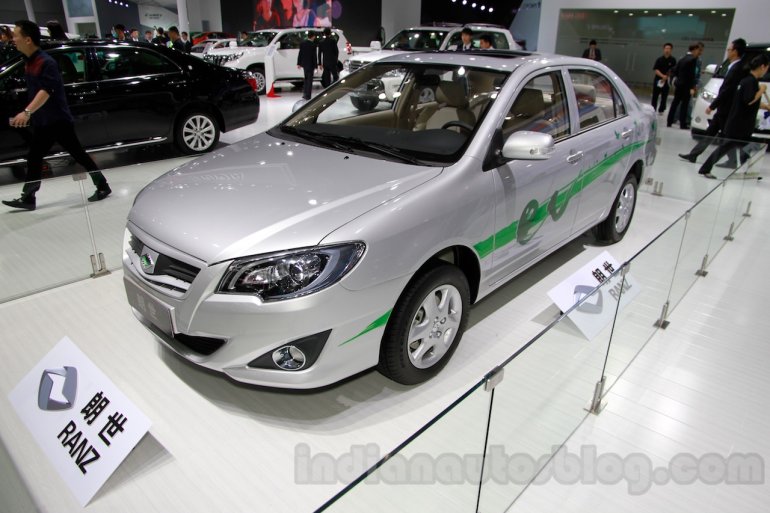 Manufactured under the JV between FAW and Toyota, the car, the first from the Ranz sub-brand that concentrates on electric models, appears to be ready for production. It was first unveiled in Shanghai last year as a concept.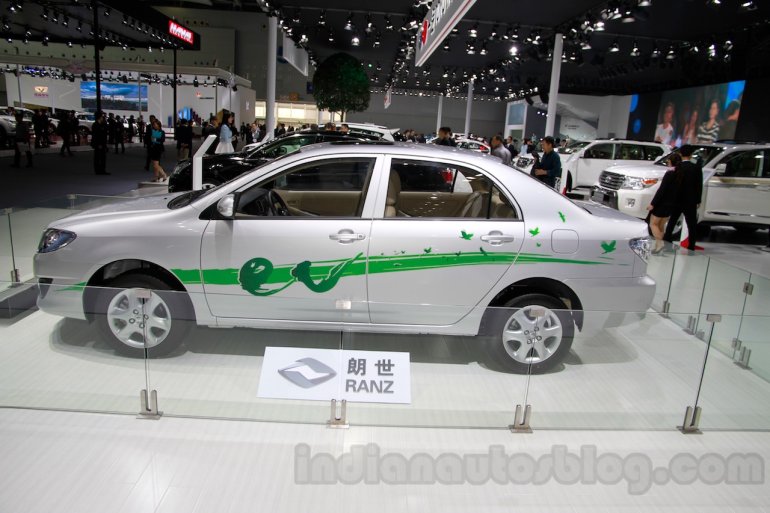 Being purely electric, the vehicle uses an electric motor that is said to produce a maximum of 95 PS (93.7 bhp) of power. Hauling the 4.5m-long car, the powertrain can help it achieve speeds up to 120 km/h, according to Chinese media reports. As its based on the Corolla, there's sufficient room inside while on the outside, there are some visual giveaways of its origin.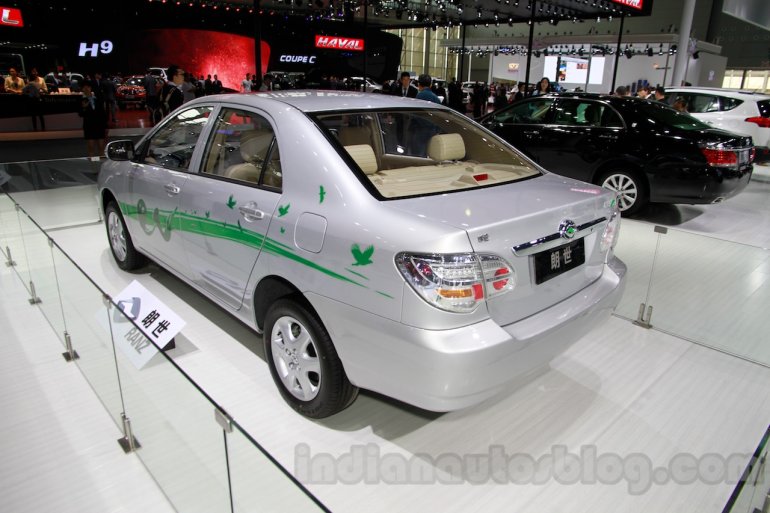 The show car sported projector headlamps, 6-spoke alloy wheels, OVRM-mounted blinkers, and clear-lens LED tail lamps. While the silhouette is similar to that of the previous-generation Corolla, the fascia is totally different but the rear looks similar.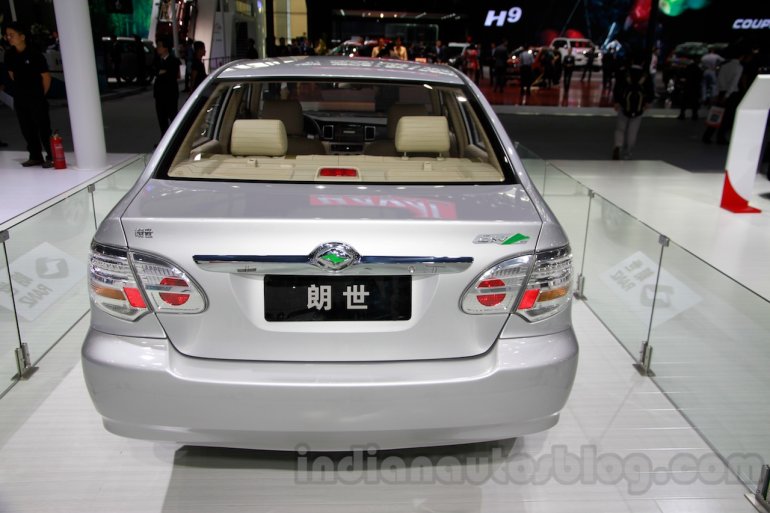 According to Chinese media reports, Toyota has confirmed that the 'Leahead' electric vehicle brand, an offshoot from Toyota's other Chinese joint venture with GAC, will be launched in China next year, and presumably beat Ranz to the market. When it launches, it will be another alternative-powered vehicle that is added to Toyota's portfolio in the recent months, the first one being the fuel-cell powered Toyota Mirai saloon.